Art in Focus: New Acquisitions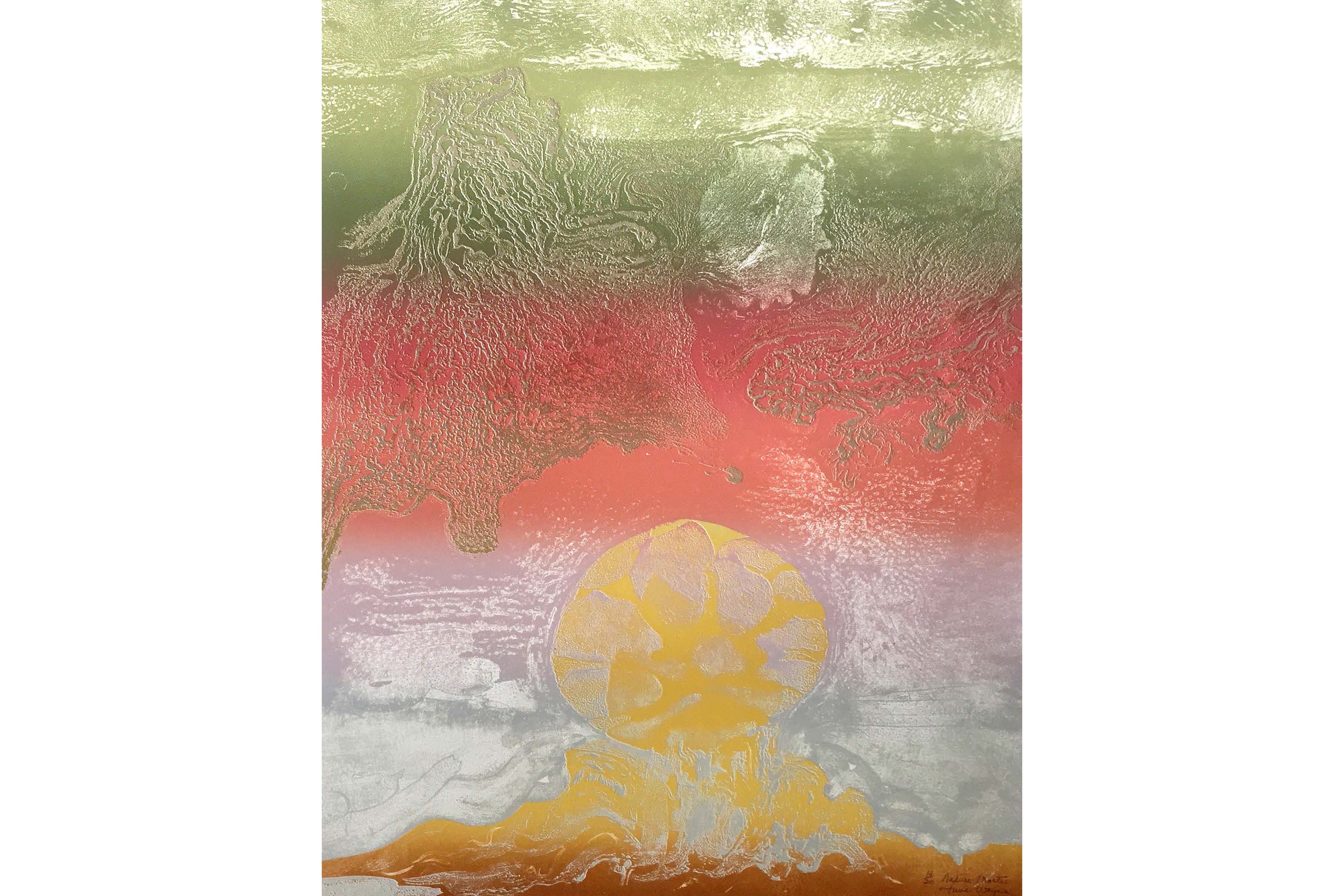 "Art in Focus: New Acquisitions" turned the curatorial process over to the Museum Ambassadors, our front-of-house staff of student workers. This process allowed them to participate in the exhibition-making process, rather than just sharing the final product with our visitors. From a collection of more than 13,000 objects, the students narrowed their focus to highlight a few works that have entered the museum's collection in the last five years. Many of the works selected are representative of our collection strengths, as well as our goal of creating an archive of our exhibition history. We are thrilled to include recent acquisitions by artists including José Clemente Orozco, Michael Sherrill, June Wayne, Kumi Tsuda, Julie Heffernan, Courtney Leonard, Cannupa Hanska Luger, Henry Pim, Susan Collett, Justin Rothshank, Isaac Scott and Marina Perez Simão.
Image credit: June Wayne, Serge Lozingot, French Printer, "Nature Morte," 1970, lithograph, 29 in. x 23 in. Courtesy of Robert Conway.
ASU Art Museum
480-965-2787
https://asuartmuseum.asu.edu/
- - - - - - - - - - - - - - - - - - - - - - - - - - - - - - - - - - - - - - - - - - - - - - - - - - - - - - - - - - - - - - - - - - - - - - - - - - - - - - - - - - - - - - - - - - - - - - - - - - - - - - - - - - - - - - - - - - - -
ASU Art Museum