ASU Pan Devils Steel Band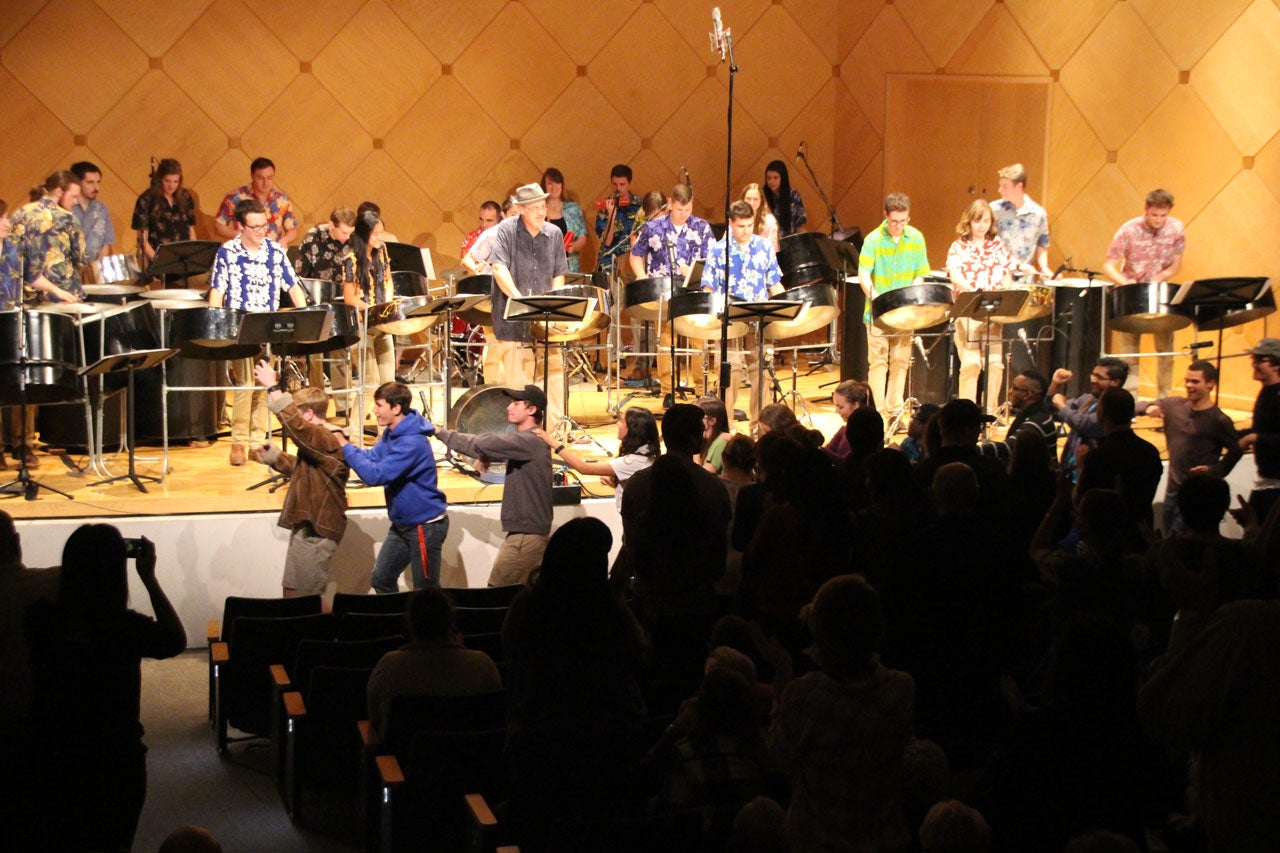 Join the Arizona State University Pan Devils Steel Band for an energetic evening of the sounds of the West Indies.
Founded by J.B. Smith in 1991, the Pan Devils Steel Band has entertained the ASU campus, public school students and teachers, and the community throughout Arizona with traditional and contemporary music from the Trinidad and beyond.
Famous for its renderings of calypso classics, the group also performs music from the classical era and a variety of popular genres.
.
TUNE
School of Music Event Hotline
480-965-8863
http://music.asu.edu/events
-
Evelyn Smith Music Theatre, Tempe campus