Breach: Log 16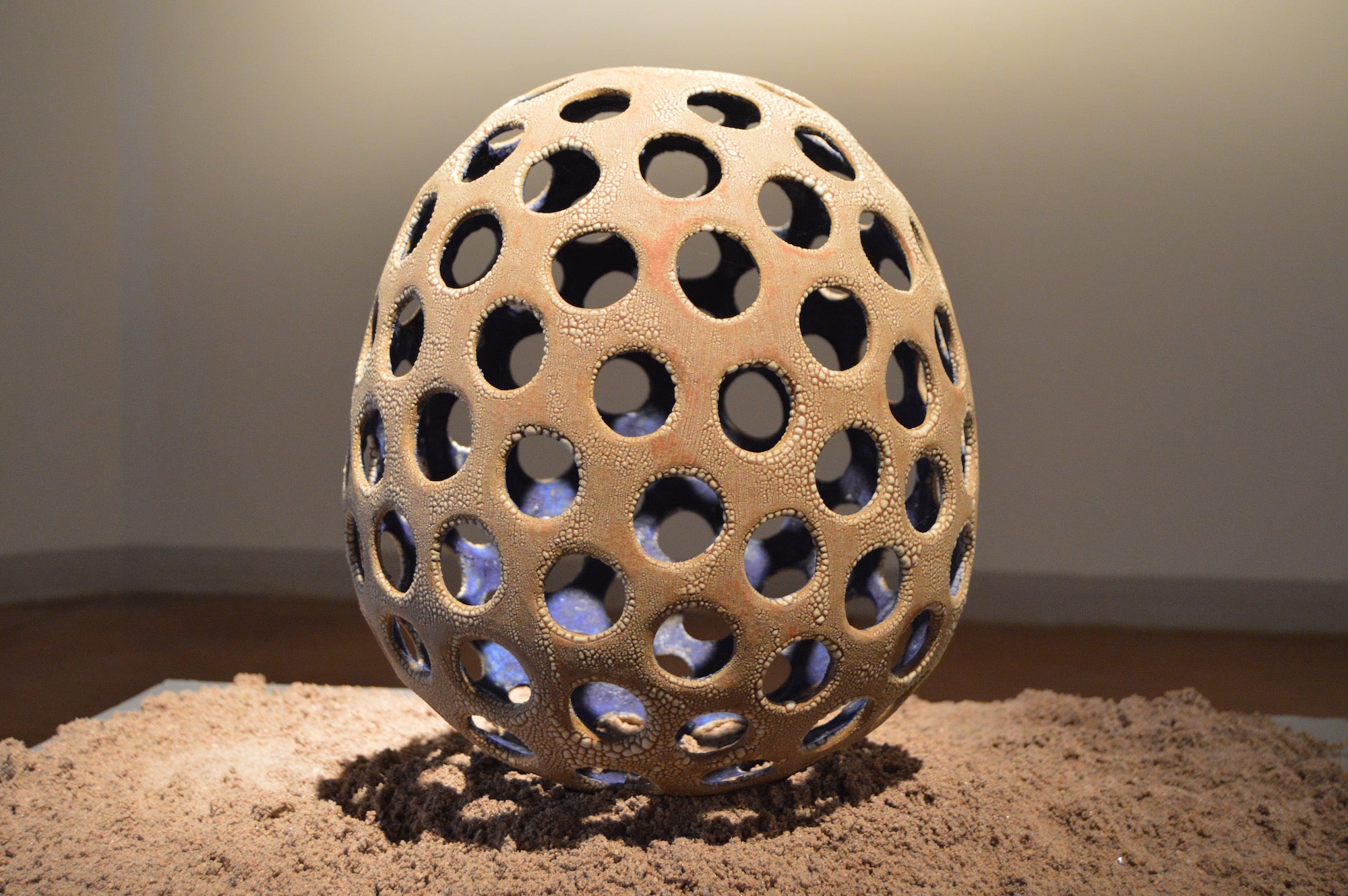 "Breach: Log 16" showcases the work of Courtney Michele Leonard, an artist and filmmaker from the Shinnecock Nation of Long Island, New York. Leonard's work explores the evolution of language, image and culture through mixed media pieces of video, audio and tangible objects.
This exhibition is an exploration of historical ties to water and whale; imposed law; and a current relationship of material sustainability. Navigation lies within visual translation, acceptance and pursuit of process. Charting exists as a log of record, documenting and mapping each point where the surface breaks.
"Breach: Log 16" catalogs the expedition, encounters and experiences.
The opening reception will be held following the Jan Fisher Memorial Lecture by Courtney M. Leonard on April 15 at 6:30 p.m.
If you would like to bring your class or group to see an exhibition or collection, and/or meet with a curator, please contact Andrea Feller, curator of education at andrea.feller@asu.edu.
ASU Art Museum Ceramics Research Center and Brickyard Gallery Hours:
Tuesday: During academic semesters 11 a.m. – 8 p.m.; Summer hours: 11 a.m. – 5 p.m.
Wednesday–Saturday: 11 a.m. – 5 p.m.
Additional educator hours by appointment: Mondays and before 11 a.m. Tuesday–Thursday
Closed: Sunday, Monday and holidays
Image credit: Courtney M. Leonard, "Artifice," 2015. Ceramics. Image courtesy of the artist.
Katrina Montgomery
ASU Art Museum
480-965-0014
katrina.montgomery@asu.edu
http://asuartmuseum.asu.edu
- - - - - - - - - - - - - - - - - - - - - - - - - - - - - - - - - - - - - - - - - - - - - - - - - - - - - - - - - - - - - - - - - - - - - - - - - - - - - - - - - -
ASU Art Museum Ceramics Research Center and Brickyard Gallery
Free