A Dream on a Dream: Encounter with Claudio Dicochea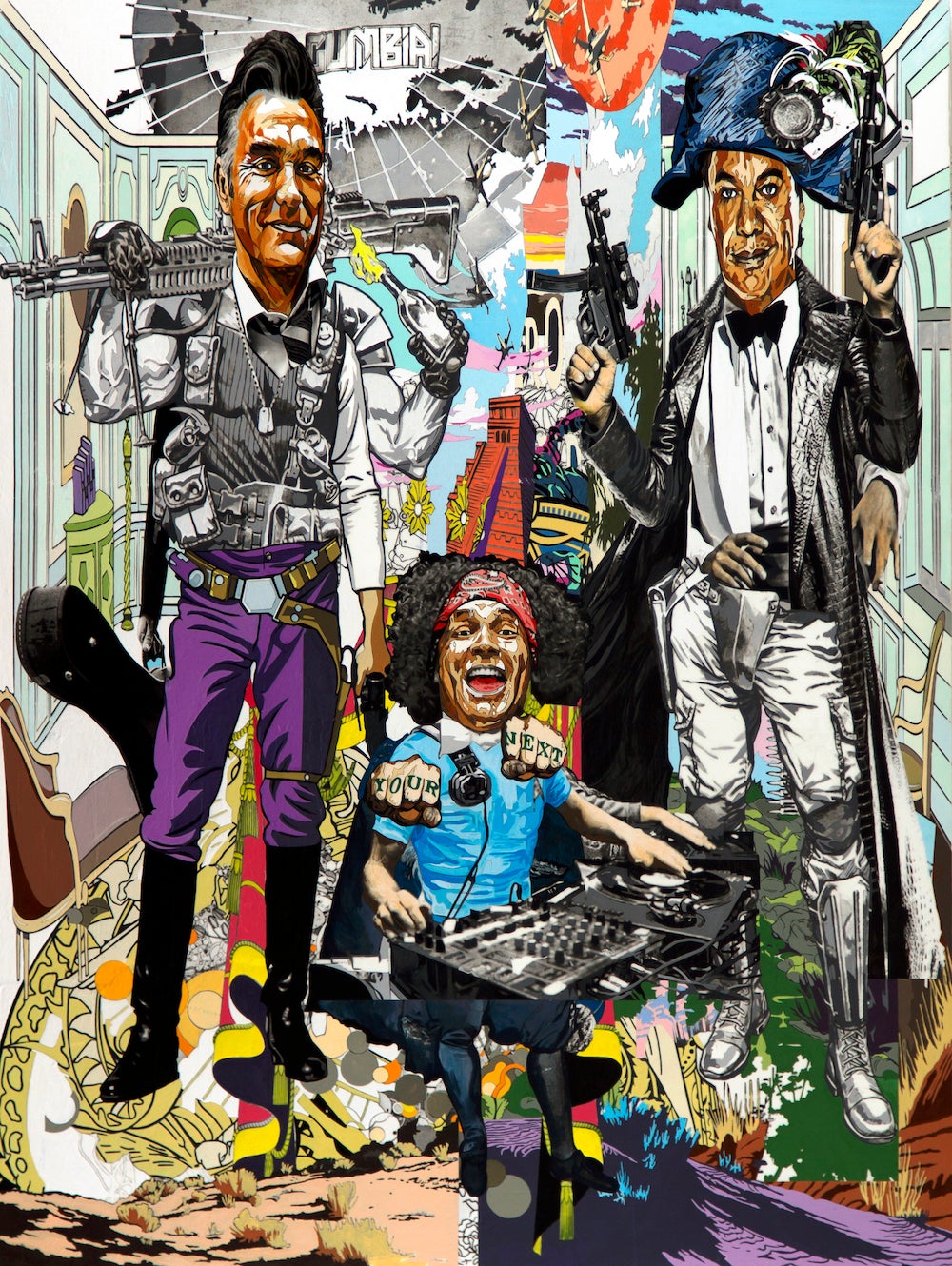 What does the American dream mean today? Texas-based artist Claudio Dicochea grapples with this question in an exhibition of work from ASU Art Museum's diverse collection of Cuban, Pop Art, Native American and African-American work.
The title of the exhibition comes from Robert Colescott's 1990 painting and also references the current DACA/Dreamers crisis. This exhibition is part of ASU Art Museum's Encounter series, which invites artists and scholars to curate exhibitions of work from the museum's collection.
Supported by the Evelyn Smith Exhibition Fund.
 Visit the museum website for directions and hours and information about bringing classes to tour exhibitions or meet with curators. 
Image credit: Claudio Dicochea, "de Agent Smith y Noa Noa, el joven conductor sistemico (from Agent Smith and Noa Noa, the Systemic Youth Conductor)," 2013. Acrylic, graphite, charcoal, ink, and transfer on wood, 48 x 36 x 2 1/8 in. Courtesy of artist and Lisa Sette Gallery.
ASU Art Museum
480-965-2787
asuartmuseum@asu.edu
http://asuartmuseum.asu.edu
- - - - - - - - - - - - - - - - - - - - - - - - - - - - - - - - - - - - - - - - - - - - - - - - - - - - - - - - - - - - - - - - - - - - - - - - - - - - - - - - - - - - - - - - - - - - - - - -
ASU Art Museum