Fall Forward!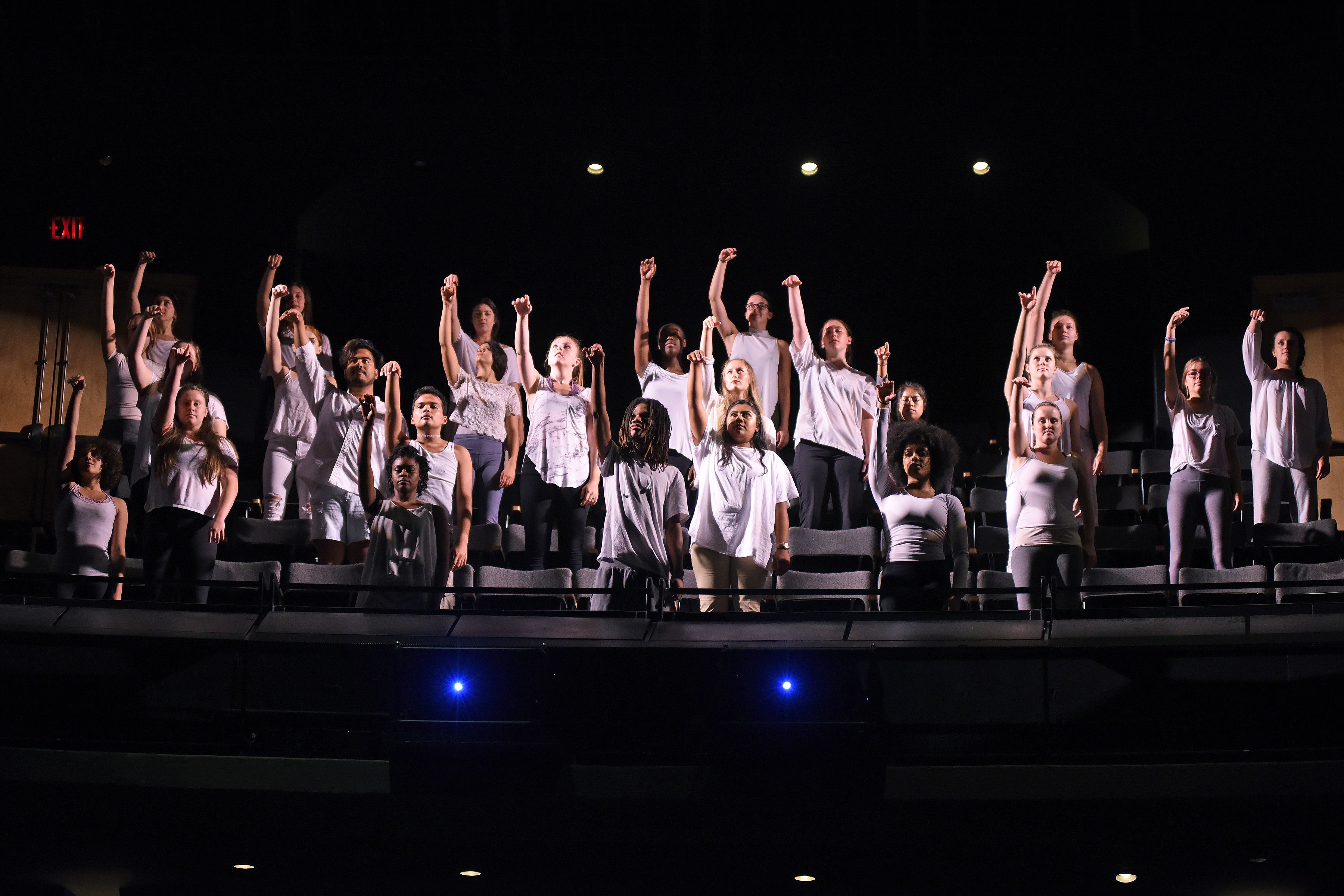 Fall Forward!, the kick-off event of the School of Film, Dance and Theatre's 2018–19 season, features new works created by ASU faculty and guests.
Artists explore an exciting range of aesthetics, movement styles and new media platforms that redefine dance and live performance.
The Herberger Institute offers discounts to seniors and to ASU students, faculty, staff and alumni for most of its events. All Herberger Institute students, faculty and staff are eligible for free tickets to most events. Reserve free tickets in advance through the box office. Tickets go on sale Aug. 1, 2018. 
Photo by Tim Trumble. Fall Forward, 2017.
Herberger Institute Box Office
480-965-6447
https://filmdancetheatre.asu.edu/events
- - -
Nelson Fine Arts Center, Galvin Playhouse
$16 general; $12 ASU faculty, staff and alumni; $12 senior; $8 student