Islam and Democracy During Global Transitions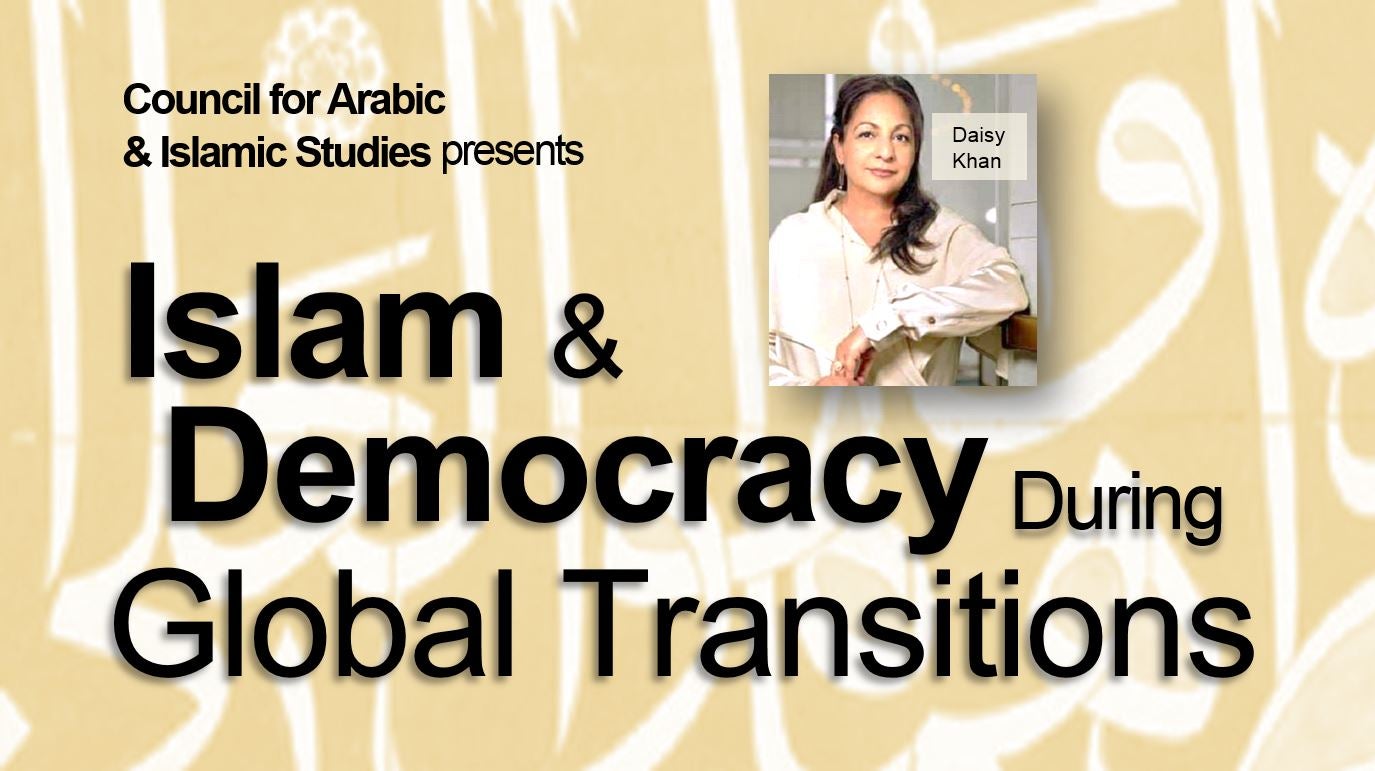 Lecture Series featuring
Daisy Khan
Founder and Executive Director,
Women's Islamic Initiative in Spirituality and Equality (WISE)
Moderated by Dr. Souad T. Ali, CAIS Founding Chair
Free & open to all ASU students, staff, faculty, & the public
Brown bag; attendees may bring their lunch
Daisy Khan will discuss the changes that global transitions such as violence, instability, migration, and both a growing Muslim population and Islamophobia have on Islam and democracy.
Followed by
Free Speech and Interfaith Interactions at College Communities: an ASU student leader training
Limited seating for student leader training; register by Monday, April 18.
Through this student leader training, participants will be equipped with the background knowledge and practical skills to become more effective leaders within their college community and within the greater Muslim community when dealing with the challenges and opportunities of free speech and interfaith dialogue.
Dr. Souad T. Ali, Chair
Council for Arabic and Islamic Studies
480.965.6281
CAIS@asu.edu
https://cais.asu.edu/
-
ASU Tempe Campus, West Hall, Room 135