The New Animist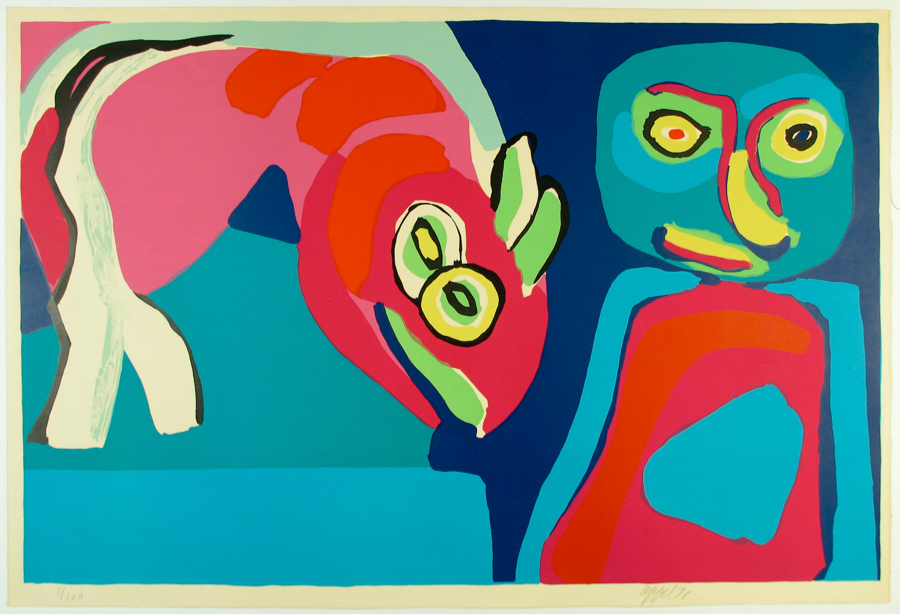 Animism is the age-old belief that everything in the universe possesses a spiritual energy or life force. With the resurgence of environmental awareness in the past decade, animism takes on new meaning today. "The New Animist" will spotlight selections from the ASU Art Museum collection, chosen by Windgate curatorial intern Kev Nemelka, to illustrate how animist beliefs coincide with contemporary concerns about the environment and to explore how we might better understand and improve our relationship with nature.
Supported by the Windgate Charitable Foundation and the Evelyn Smith Exhibition Fund. 
If you would like to bring your class or group to see an exhibition or collection, and/or meet with a curator, please contact Andrea Feller, Curator of Education at andrea.feller@asu.edu. 
ASU Art Museum Hours:
Tuesday: During academic semesters 11 a.m.-8 p.m.; Summer hours: 11 a.m.-5 p.m.
Wednesday–Saturday: 11 a.m.-5 p.m.
Additional educator hours by appointment: Mondays and before 11 a.m. Tuesday–Thursday
Closed: Sunday, Monday and holidays
Image credit: Karel Appel, "Untitled (Animal and Figure)," 1971. Color lithograph on paper, 26 1/4 x 40 1/8 in. Gift of Christina Carroll.
Katrina Montgomery
ASU Art Museum
480-965-0014
katrina.montgomery@asu.edu
http://asuartmuseum.asu.edu
- - - - - - - - - - - - - - - - - - - - - - - - - - - - - - - - - - - -
ASU Art Museum, Tempe campus
Free