New Earthworks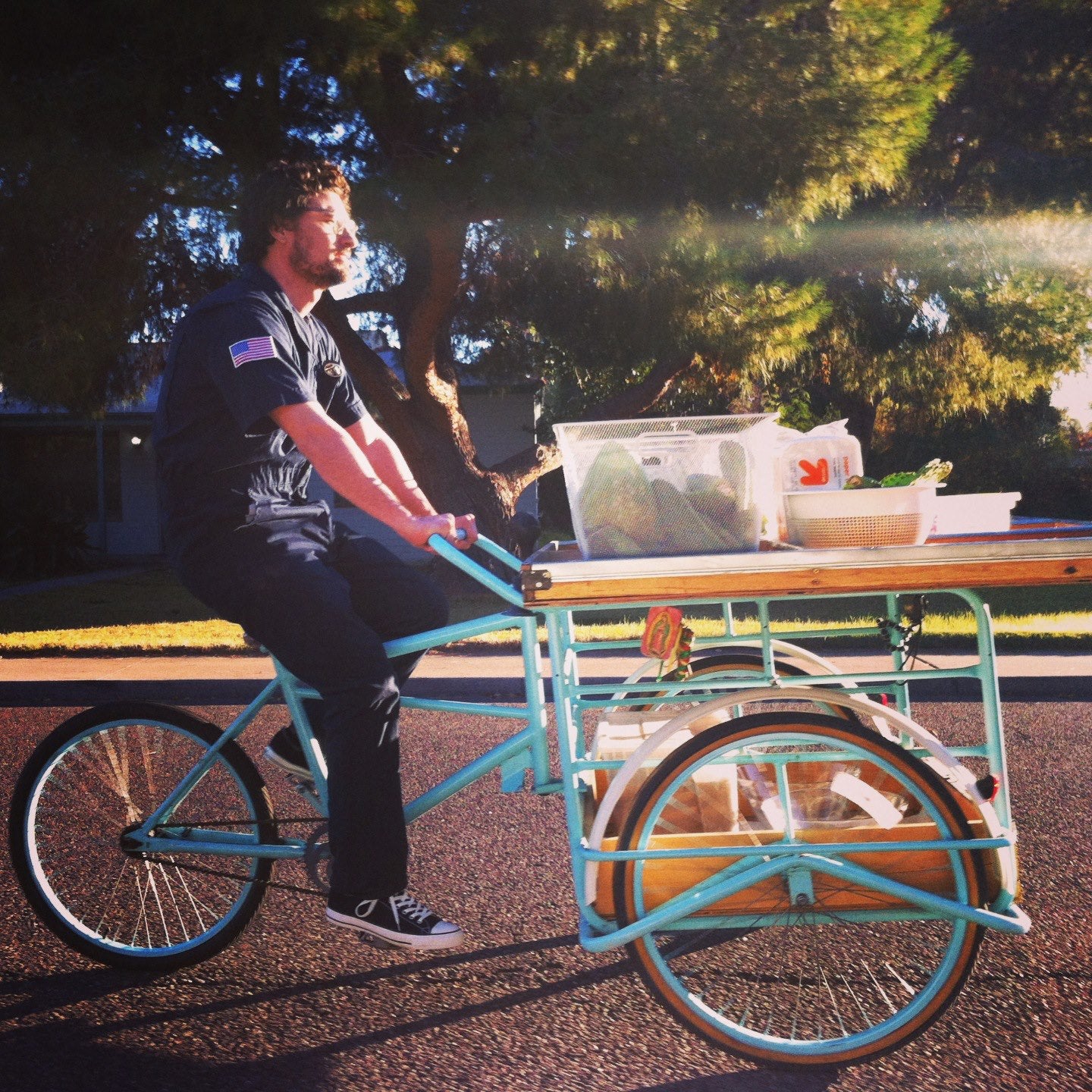 "New Earthworks" presents work by eight contemporary artists who explore our interconnectedness with the Earth. Artists David Brooks, Carolina Caycedo, Desert Artlab (April Bojorquez and Matt Garcia), Hope Ginsburg, Scott Hocking, Mary Mattingly, Sam Van Aken and Steven Yazzie take on issues of biodiversity and environmental equity, reassert Indigenous knowledge and envision new systems to address climate change. Similar to earthwork artists of the 1960s and '70s, they utilize site and non-site systems of experiential installations or events in the landscape with sculpture, photographs, films, drawings, texts and objects created in the studio. The dialectic of site-specific and gallery locations, inclusive experience and discrete objects, provides an array of chances to rethink our understanding of the Earth and propose new modalities at a time when it has never been more pressing to do so.
The exhibition is co-curated by artist Mark Dion and ASU Art Museum Curator Emeritus Heather Sealy Lineberry. "New Earthworks" is supported by the Diane and Bruce Halle Foundation and is sponsored by the Patti Parsons Foundation, Helme Prinzen Endowment and Joan D. Cremin. Additional support for artist installations is provided by Lettuce Grow, an initiative of The Farm Project, and the UrbanFarm Fruit Tree Program.
Save the date! Join us at the museum for the opening reception on Friday, April 8 from 6–8 p.m. More details will be announced on our website at asuartmuseum.asu.edu.
Image credit: DesertArtLAB, Mobile ECO-STUDIO. Image courtesy of the artists.
ASU Art Museum
480-965-2787
http://asuartmuseum.asu.edu
- - - - - - - - - - - - - - - - - - - - - - - - - - - - - - - - - - - - - - - - - - - - - - - - - - - - - - - - - - - - - - - - - - - - - - - - - - - - - - - - - - - - - - - - - - - - - - - - - -
ASU Art Museum