Pipe Brothers: Tom and James Franco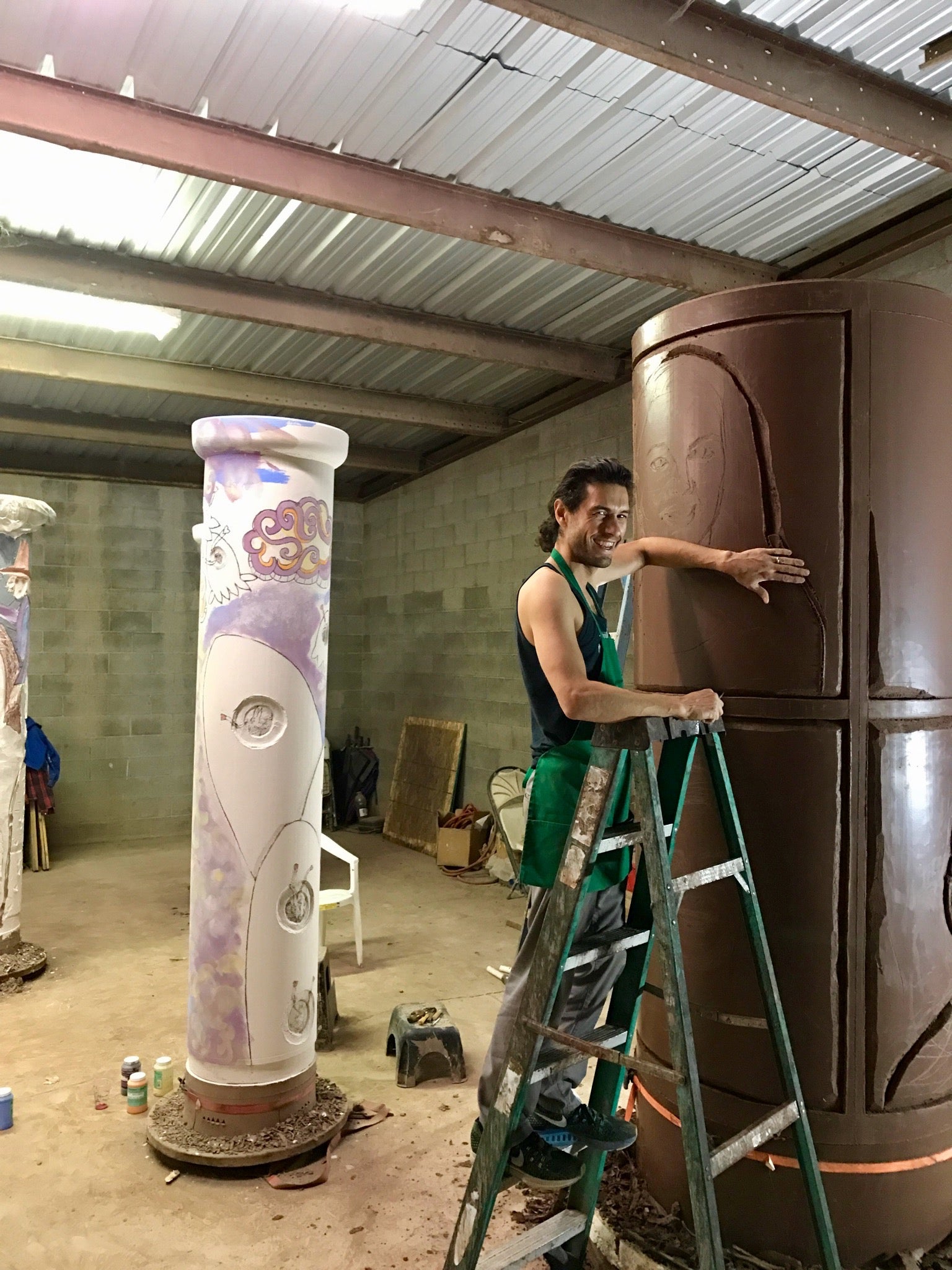 For the past year, Bay Area artist Tom Franco has been collaborating with his brother, actor James Franco, on a series of enormous ceramic sculptures at Mission Clay Products, a Phoenix-based factory that produces vitrified clay pipes used mainly for sewage. Through their Arts and Industry program, Mission Clay has provided materials and working space in their factory to artists for almost four decades. "Pipe Brothers" showcases the Franco brothers' wide-ranging creative output while celebrating Mission Clay's role as a catalyst within the arts community. Participating sponsor Elysium-Bandini Studios is devoted to ensuring the arts be available to local and diverse communities.
Supported by Mission Clay Art and Industry and the members of the ASU Art Museum Ceramics Research Center. 
Visit the museum website for Ceramics Research Center directions and hours and information about bringing classes to tour exhibitions or meet with curators.
Image credit: courtesy of Tom Franco.
Katrina Montgomery
ASU Art Museum
480-965-0014
katrina.montgomery@asu.edu
http://asuartmuseum.asu.edu
- - - - - - - - - - - - - - - - - - - - - - - - - - - - - - - - - - - - - - - - - - -
ASU Art Museum Ceramics Research Center, Tempe campus