Funk: Viola Frey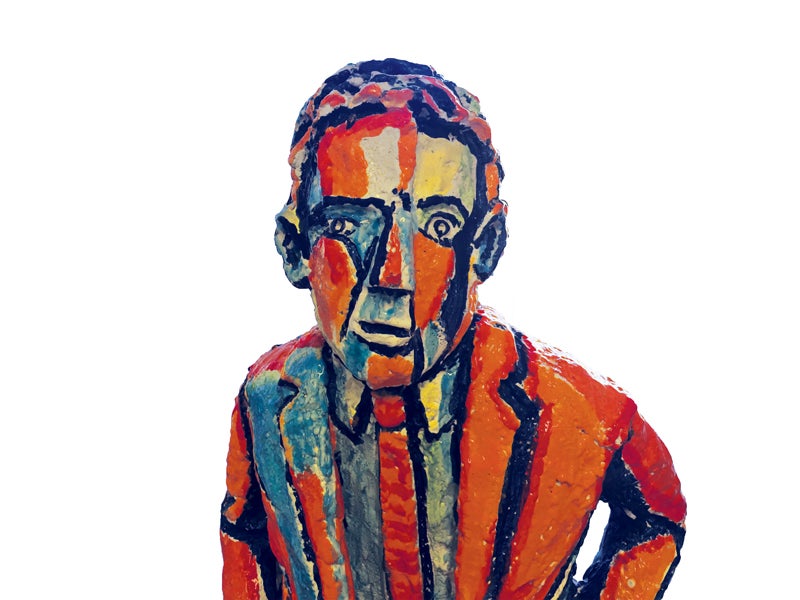 "Funk: Viola Frey" is on view until March 23, 2019.
This exhibition features work by Viola Frey, an artist who worked on the fringe of the Funk Art movement, which she called a "boys club." Frey's brash, figurative sculptures are larger than life. Drawing inspiration from art history, her collection of flea market treasures, and her personal experiences as a woman in the male-dominated art world, Frey helped elevate ceramics from "craft" to fine art.
Supported by the Evelyn Smith Exhibition Fund. Visit the museum website for directions and hours and information about bringing classes to tour exhibitions or meet with curators. 
Image credit: Viola Frey, "Untitled Group," 1987. Ceramic, 54-by-35-by-20 inches. Gift of Stéphane Janssen and R. Michael Johns.
ASU Art Museum
480-965-2787
asuartmuseum@asu.edu
http://asuartmuseum.asu.edu
- - - - - - - - - - - - - - - - - - - - - - - - - - - - - - - - - - - - - - - - - - - - - - - - - - - - - - - - - - - - - - - - - - - - - - - - - - - - - - - - - - - - - - - - - - - - - - - - - - - - - - - - - - - - - - - - - - - - - - - - - - - - - - - - - - - - - - - - - - - - - - - - - - - - - - -
ASU Art Museum