ASU Symphony Orchestra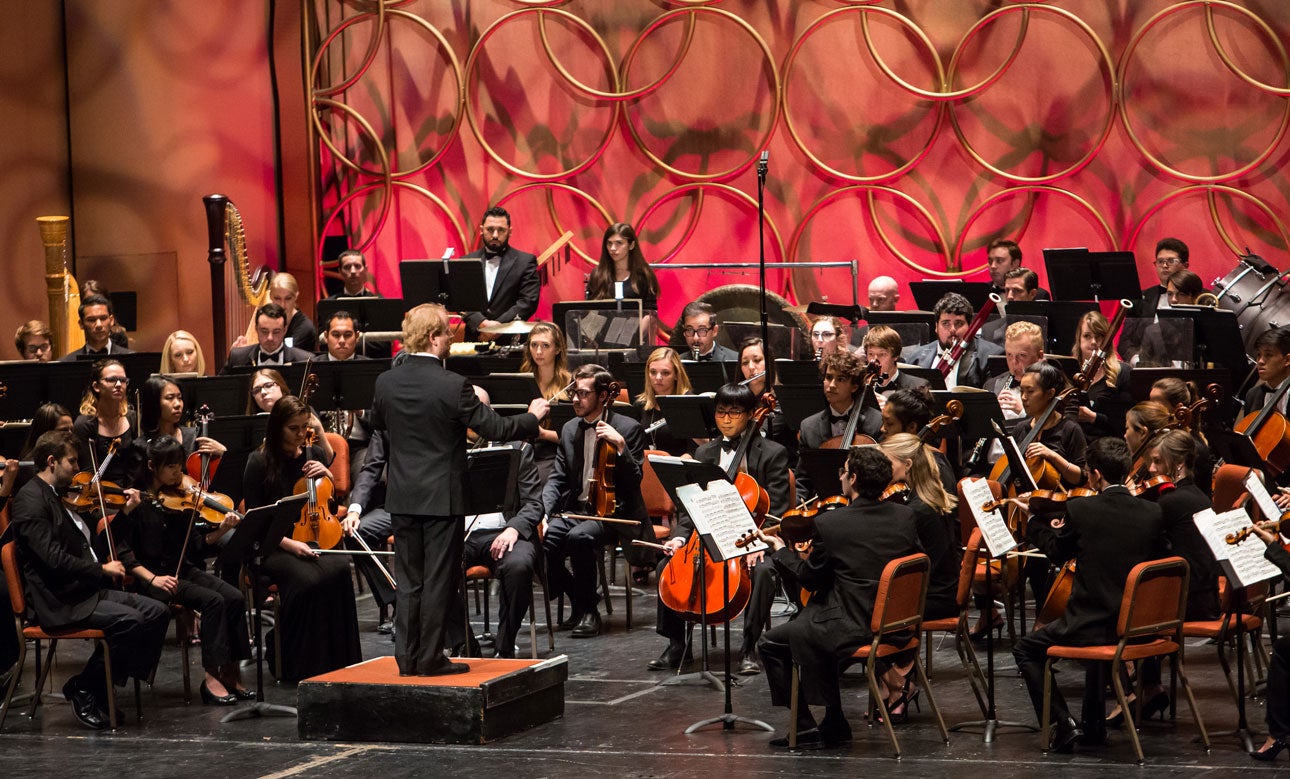 Winners of the 2020 and 2021 ASU Concerto Competition Julian Nguyen, violin, and Ty Chiko, baritone, headline this concert with works by Korngold and Mahler. The concert begins with the blazing energy of Grażyna Bacewicz's Overture and concludes with Debussy's shimmering and tempestuous masterpiece La Mer.
Repertoire
Grażyna Bacewicz: Overture
Erich Wolfgang Korngold: Violin Concerto, I. Moderato nobile, Julian Nguyen, violin
Mahler: Lieder eines fahrenden Gesellen (Songs of a Wayfarer), Ty Chiko, baritone
Debussy: La Mer
Visit the ASU Gammage website for current COVID-19 policies.
TUNE (Music Event Hotline)
School of Music, Dance and Theatre
480-965-8863
Music@asu.edu
http://musicdancetheatre.asu.edu/events
-
ASU Gammage
$7.50 plus fees