ASU-LACMA Navigating Change in Museums with Edgar Villanueva, School of Art Visiting Artist Lecture Series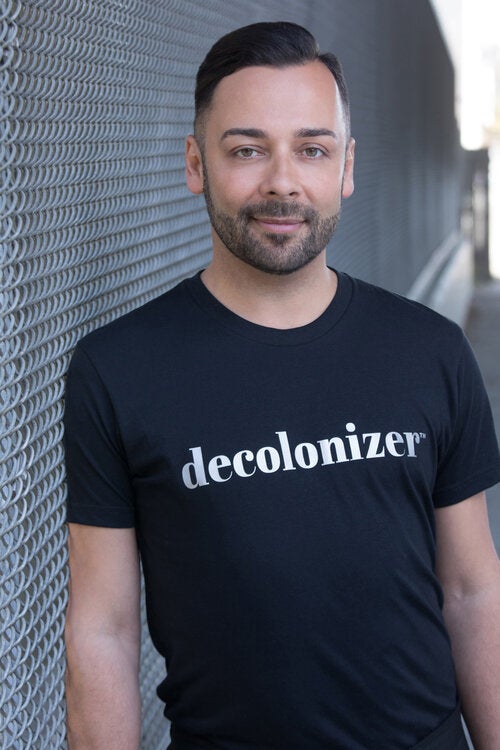 Making Sense of the Moment and Exploring Opportunities to Heal by Decolonizing Wealth
Please join us for our next virtual lecture in the ASU-LACMA "Navigating Change in Museums" public lecture series with Edgar Villanueva on Zoom. Edgar Villanueva is an award-winning author, activist and expert on issues of race, wealth and philanthropy. Villanueva is the Principal of Decolonizing Wealth Project and Liberated Capital and author of the bestselling book "Decolonizing Wealth" (2018, 2021). He advises a range of organizations including national and global philanthropies, Fortune 500 companies, and entertainment on social impact strategies to advance racial equity from within and through their investment strategies. Villanueva holds a BSPH and MHA from the Gillings Global School of Public Health at The University of North Carolina at Chapel Hill. He is an enrolled member of the Lumbee Tribe and resides in New York City.
Crisis can cause everyday concerns to fall away, creating a laser-like sense of clarity about what really matters and helping to move us toward social reconciliation and healing. With his expertise in philanthropy, nonprofits and public health, and sharing his own personal experiences, Edgar Villanueva, author of "Decolonizing Wealth", will deliver thought-provoking insights about the solidarity that is rising from groups that are bonding together as never before.
The triple pandemic of COVID, its economic fallout and white supremacy have created vast collective suffering that has left few communities untouched, disproportionately affecting Black people and other people of color due to pre-existing conditions that have exacerbated every other pain. What if we all acted in "grown up solidarity" and took up the work of putting healing front and center?

This talk will explore the opportunity to embrace the connectivity we're feeling, embrace humanity and focus on what truly matters – in our workplaces, our families, our communities and our sector. 

Sponsored by:
ASU School of Art in the Herberger Institute for Design and the Arts
ASU Art Museum in the Herberger Institute for Design and the Arts
Los Angeles County Museum of Art
ASU Museum and Heritage Studies program
School of Art
SOAAdmin@asu.edu
https://art.asu.edu/