BioSci Southwest Symposium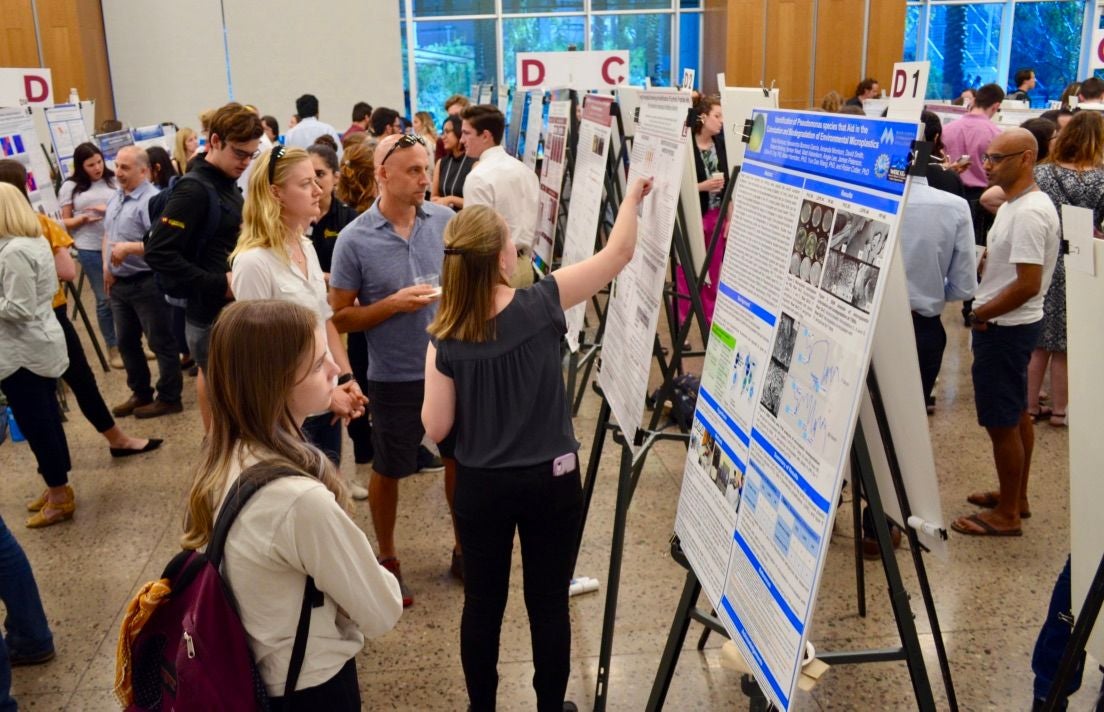 A regional, hybrid symposium featuring innovative scientific research presented by graduate and undergraduate students
Engage with cutting-edge research.
Connect with next-gen scientists.
Share your knowledge. 
BioSci Southwest is a regional symposium that engages both presenters and attendees to create a fun and community-oriented experience.

Learn about research being conducted at local universities via lightning talks and poster presentations.

Network with researchers and further expand your project. Understand the undergraduate and graduate school experience.

Talk with scientists and engage with their work. Support student researchers in their burgeoning identity as a scientist.
We want your expertise as well! Offer your feedback on BioSci Southwest's content by reviewing presentations and posters. Your feedback will be used when determining award winners. 
Register Today! The symposium is free and includes admission to all events. Space is limited and registration only takes 20 seconds. 
Paula Baker
School of Life Sciences Undergraduate Programs
https://sols.asu.edu/solur
-
ASU Memorial Union - Ventana Ballroom