'The Blind Man and the Elephant: Paintings of Eric Boos' Exhibition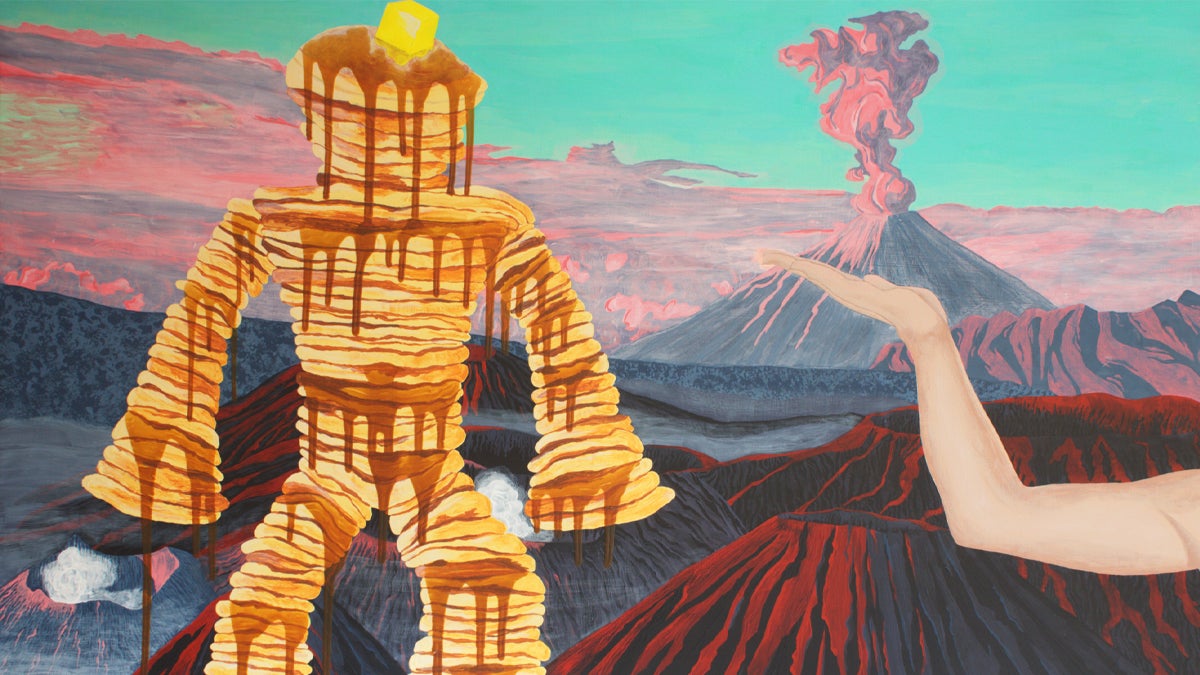 "The Blind Man and the Elephant: Observation and Discovery in the recent paintings of Eric Boos" is the latest exhibit inside the Vault Gallery at the Downtown Phoenix campus Library. The exhibit will be open during library hours starting Aug. 27 until Dec. 15.
The paintings are acrylic on board, occasionally with mixed media such as crayon and other drawing media. "I think of paint as a substance rather than a coating, which leads me to heavily textured paintings," Boos explains. "The textures become miniature landscapes in their own right." 
"I believe that all art is ultimately about human beings and the human experience, so lately I have decided to go directly to the source, focusing my work on portraits of myself, friends and family members," Boos adds. 
Boos says the name for the exhibit comes from "an old meme before there were memes. It references a number of blind men encountering an elephant by touching it. Depending on where they touch the elephant, they give very different descriptions of the beast. In other words, it's about observation and discovery, and trying to make sense of everything." 
Boos has been living and working in the Prescott area for over 30 years. He lives in a house he and his wife, Laura, designed and built about 13 years ago. The house is half studio space and half living space. 
While Boos is currently an adjunct instructor at Yavapai College, teaching art classes, he has spent most of his life making his living as an artist. Until a few years ago, he was known for his unusual ceramic sculptural pieces, but more recently he has turned to painting. 
Recent exhibitions include a 2020 Online Faculty Exhibition at Yavapai College, Prescott, Arizona; 2019, Solo Exhibition, Gammage Auditorium, Tempe, Arizona; 2019, Tempe Library Exhibition, Tempe, Arizona; 2019, Faculty Exhibition, Yavapai College, Prescott, Arizona. In his career, he has exhibited works across the nation. 
Boos has a BA in ceramics from University of California at Santa Cruz and a master's degree in fine arts in ceramics from California State University at Long Beach. The Vault Gallery exhibit will be up from Aug. 27 through Dec. 15. His website is ericboos.com.
ASU Library
Downtown Phoenix campus Library
602-496-0300
Jacqueline.Young@asu.edu
https://lib.asu.edu/downtown
- - - - - - - - - - - - - - - -
Vault Gallery, Downtown Phoenix campus Library