Center for Philosophical Technologies Speaker Series: Matylda Krzykowski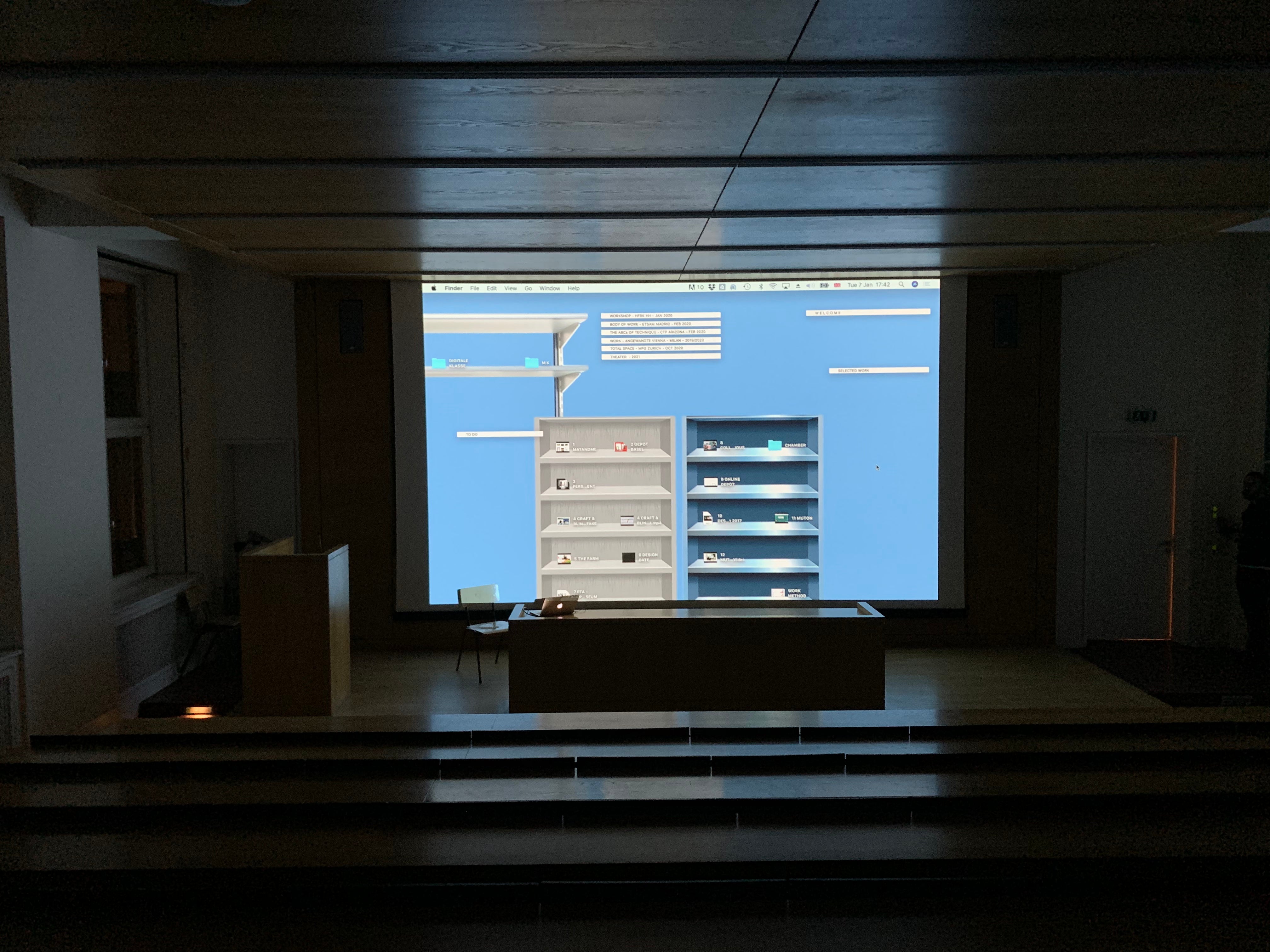 The Center for Philosophical Technologies presents their speaker series on the theme of Bordering.
Feb. 19, 2020
Doors Open at 5 p.m.
Talk at 6 p.m.

Social Hall, Tempe
715 S McClintock Dr, Tempe, AZ 85281

Speaker: Matylda Krzykowski
"Desktop Exhibition" is a presentation format developed by Matylda Krzykowski in which a curator clicks through files on a desktop, simulating a guide who walks visitors through the physical space of an exhibition.
Matylda Krzykowski is CPT's first guest in this year's speaker series edition. During specially developed public presentation format "Desktop Exhibition," curator clicks through files on the desktop, in a manner akin to walking through a physical space and guiding visitors through an exhibition.
About Matylda

Matylda Krzykowski is a transdisciplinary practitioner focusing on collaborative and performative projects in physical and digital space. Her tools of exploration have included exhibitions, installations, scenography, art direction, choreography, TV game shows, theatre and the development of experimental formats like desktop exhibition, design date or online depot.
Krzykowski completed the Academy of Fine Arts in Maastricht and is a former participant of the Jan van Eyck Academy. She is founding member of Depot Basel place for contemporary design, Switzerland. In 2017 and 2018 she was visiting professor in the Industrial Design / Interface Design Department of the Muthesius University of Fine Arts and Design in Kiel, Germany with seminars ranging from Methods & Formats to Parallax. In 2018/2019 she was visiting professor at the AIADO department at The School of Arts Institute Chicago where she worked on 'Objects and Spaces for Angles and Machines.' In 2018, alongside Vera Sacchetti, Krzykowski co-founded Foreign Legion – a multi-format globally active curatorial practice that is "foreign" and "everywhere".
Matylda's website:
http://matyldakrzykowski.com/
Silvia Neretti
+1 206-434-7637
cpt.asu@gmail.com