Clearcut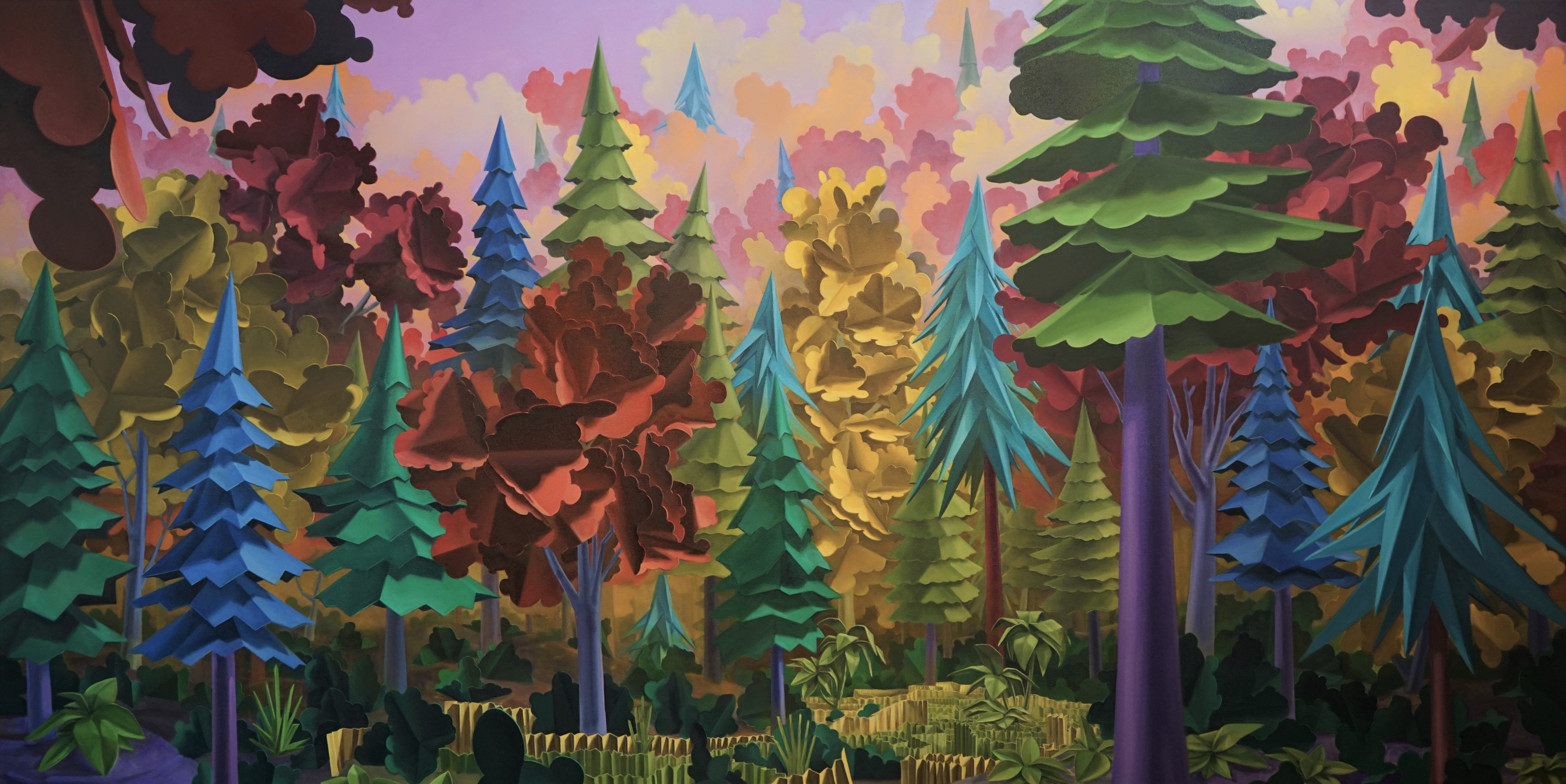 Step Gallery is pleased to present "Clearcut," an MFA thesis exhibition by Luke B. Watson.
"Using colored paper and traditional representational painting I craft then document facsimiles of landscape. I hand build models of trees and other phototrophic organisms out of paper, sculpting and reconstituting their pulped essence into a proxy for their original form. Arranging these intricate symbols of plant life, I develop a simulacrum of the landscapes I cherish from materials extracted through its desecration. The paper cellulose, extracted from the nutrient and energy cycles, is stabilized from change, stabilized from life. In this unnatural state, my painting documents what the forest has become and memorializes where it came from. The hyper-saturated colors I use, as well as the untextured planar facets of the trees, evokes the digital lenses regularly used to consume and fetishize nature through, something to be looked at rather than exist within. By stripping the chaos of actual life from my landscapes, the forest becomes inhospitable and sterile despite its rich seductive depiction. For me this operates as a critique on the priorities many hold on how the land is viewed, experienced, and utilized."
— Luke B. Watson
Exhibition Dates: March 3–12, 2022
Opening Reception: Friday, March 4, 6–9 p.m.
Gallery Hours: Thurs.–Sat., noon–5 p.m.
Image: Neck of the Woods, oil on canvas, 2021
Mikey Foster Estes
School of Art
480-965-9310
galleries@asu.edu
https://art.asu.edu/galleries