Clyde Bellecourt Lecture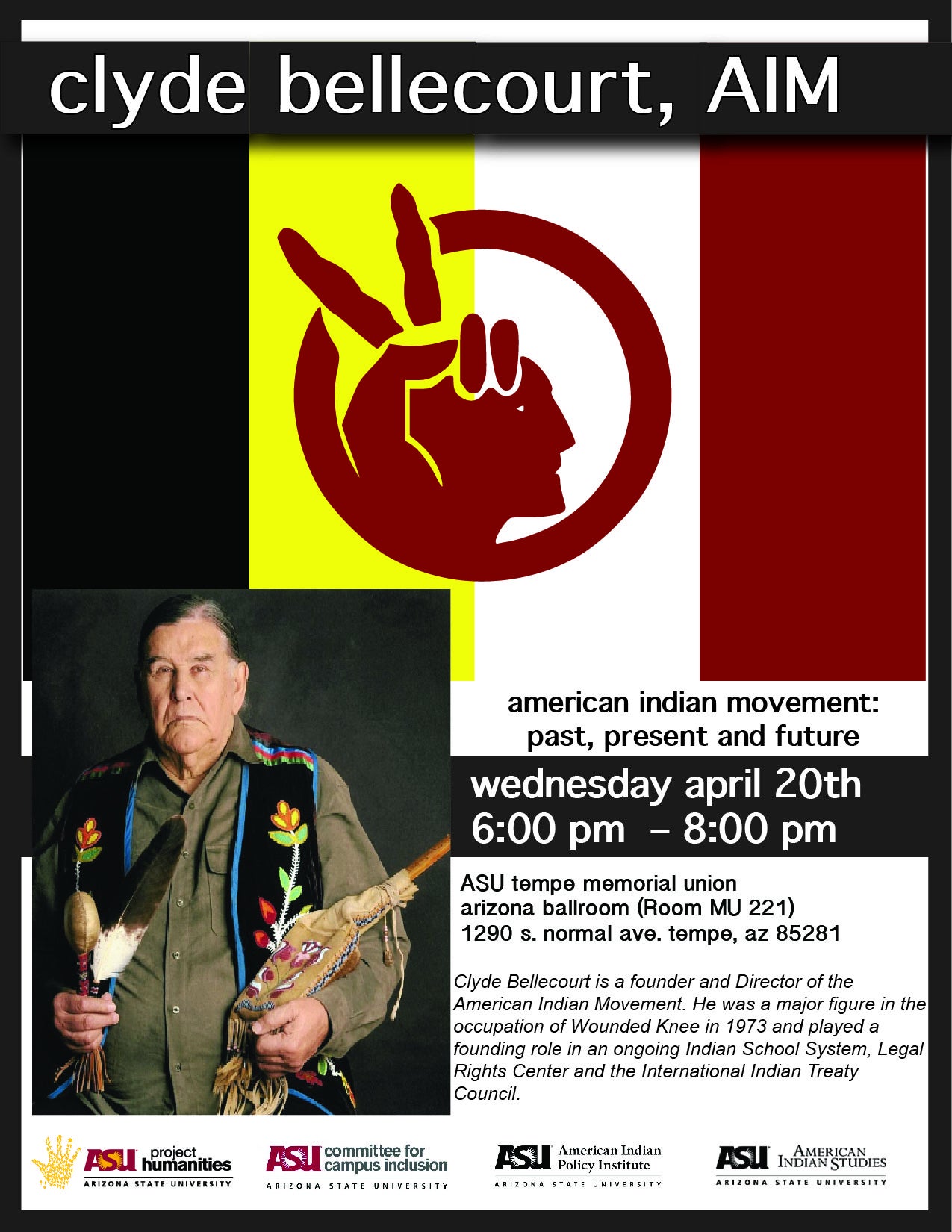 Clyde Bellecourt was a major figure in the occupation of Wounded Knee in 1973 and played a founding role in an ongoing Indian School System, Legal Rights Center and the International Indian Treaty Council. He will deliver a keynote address focusing on issues as Native identity, indigenous rights, and the history and future of the American Indian Movement as it relates to ASU's "Humanity 101" principles: respect, integrity, empathy, forgiveness, compassion, kindness, and self-reflection.
This is during American Indian Week at ASU, a student-led, staff supported university-wide celebration. Project Humanities will lead this effort with anticipated support from partners such as the School of Social Transformation, the Center for the Study of Race and Democracy, American Indian Policy Institute, Center for Indian Education, etc.
Most recently, Bellcourt has played a role in advocating for Native American rights during the upcoming election.
The Project Humanities Team
Arizona State University
480-727-7030
http://humanities.asu.edu/
-
Memorial Union, Arizona Ballroom, Tempe campus