Constitution Day: Hamilton and 'Hamilton'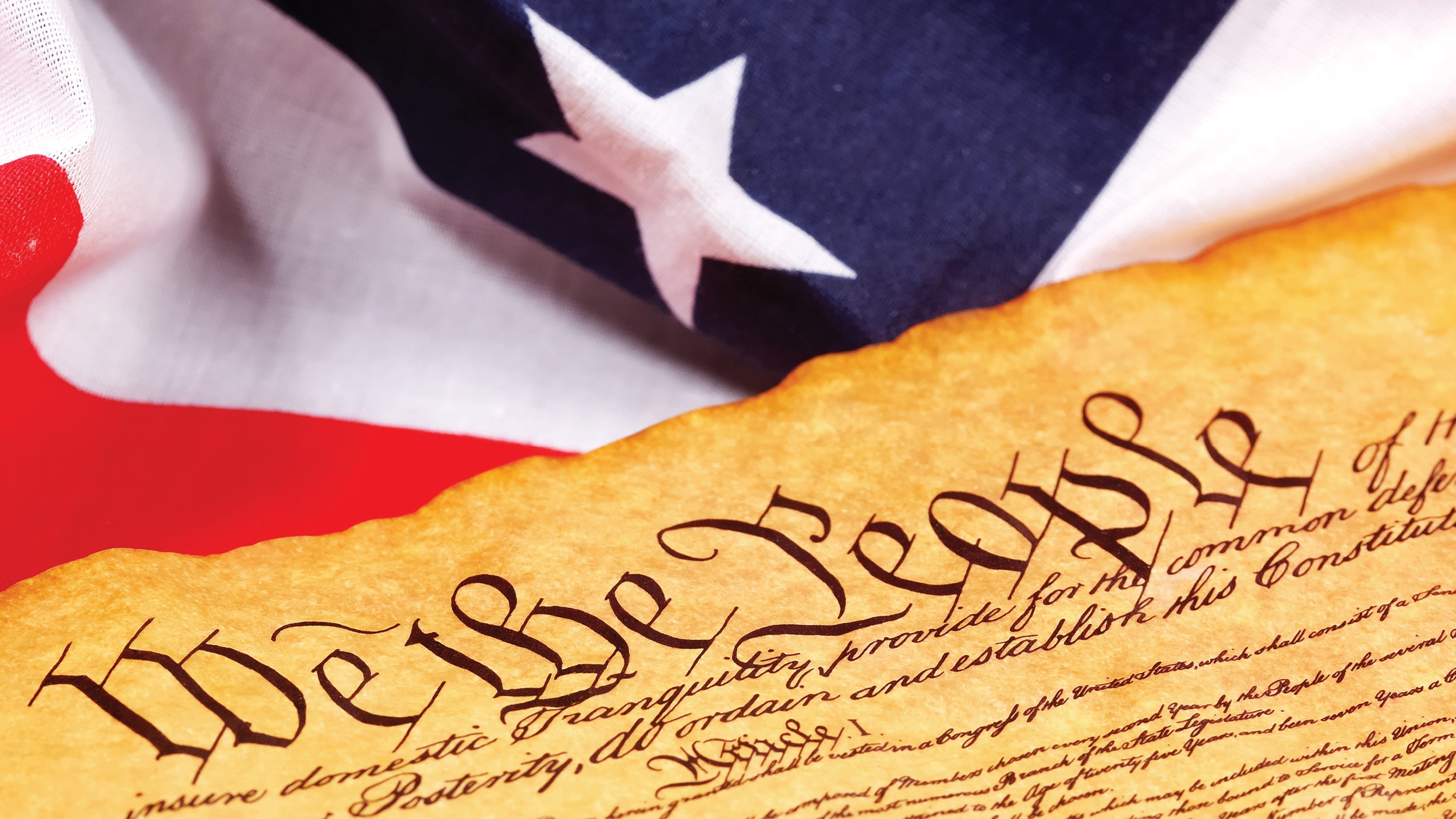 Join ASU Library for a celebration of Constitution Day, which will include a lecture by Peter McNamara, professor of practice. He will focus on the rivalry between Hamilton and Jefferson, as portrayed in the hit musical "Hamilton," which will be coming to ASU Gammage next year. McNamara will pay special attention to each man's views on the Constitution.
The lecture will take place from 1-2 p.m., with trivia and refreshments both before and after, at 12:30 and 2 p.m.
McNamara is a founding member of Arizona State University's new School of Civic and Economic Thought and Leadership. His research and teaching interests range across American political thought, early modern political thought, and political economy. He is an expert on the political and economic thought of Alexander Hamilton and author of "Political Economy and Statesmanship: Smith, Hamilton and the Foundation of the Commercial Republic." He has taught at Utah State University, Boston College and Clemson University, where he was a Hayek Visiting Scholar. He has also worked as a research officer for the Australian Treasury. 
Constitution Day is an annual event to encourage all Americans to learn more about the Constitution. Established by Congress in 1956, Constitution Week begins each year on Sept. 17, the date in 1787 when delegates to the Convention signed the Constitution. In 2004, Sen. Robert Byrd of West Virginia included key provisions in the Consolidated Appropriations Act of Fiscal Year 2005 designating Sept. 17 of each year as Constitution Day and requiring public schools and governmental offices to provide educational programs to promote a better understanding of the Constitution.
Patricia Odle
ASU Library
480-965-3956
patricia.odle@asu.edu
http://lib.asu.edu
-
Hayden Library, room C55