Earth and Space Exploration Open House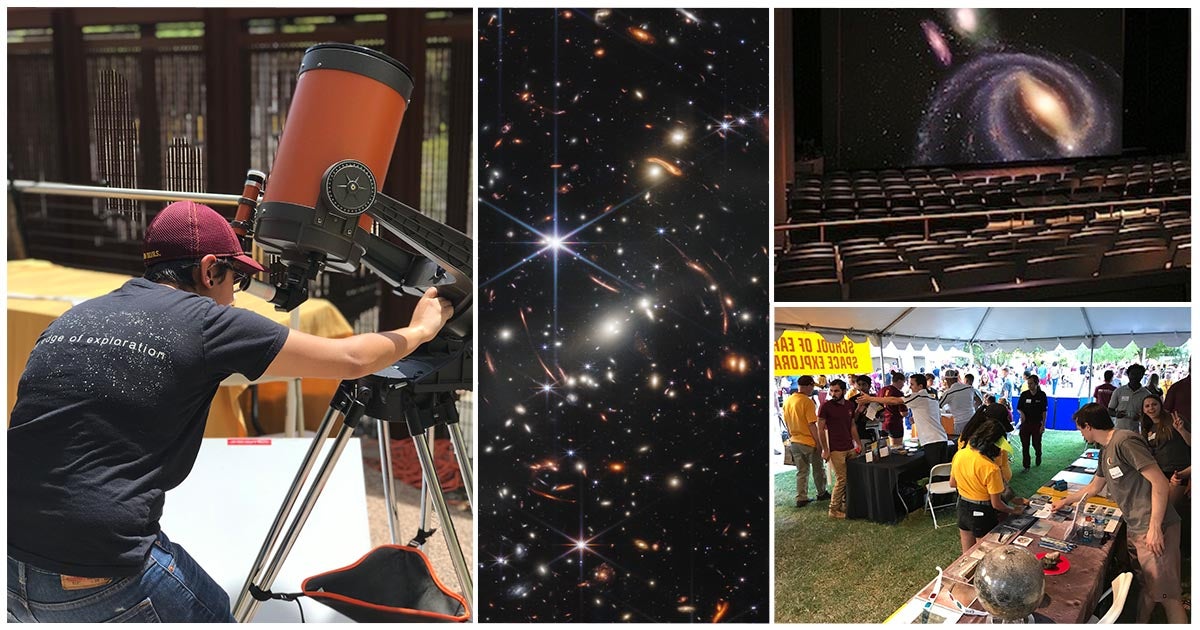 Join us on Friday, Nov. 4 from 6 p.m.–9 p.m. for the Earth and Space Exploration Open House. This FREE event is organized by graduate students from the School of Earth and Space Exploration and includes a public lecture, 3D planetarium shows, interactive science exhibits for all ages, research groups and student clubs and stargazing with telescopes to learn about the night sky.
This semester's theme is NASA James Webb Space Telescope with keynote speaker Regents Professor Rogier Windhorst speaking about new science and results Webb will unlock! Students from the Windhorst Extragalactic Astronomy and Cosmology Group will field questions after the talk.
Windhorst is one of the world's six Interdisciplinary Scientists for NASA's 6.5 meter Webb which launched on Dec. 25, 2021. His group at ASU plans to use Webb to map the epoch of First Light in detail.
The School of Earth and Space Exploration is located in the Interdisciplinary Science and Technology Building 4 (ISTB4) at 781 East Terrace in Tempe.
Parking is available at the Rural Road Parking Structure on Lemon Street and Rural Road (parking fees may apply).
Kim Baptista
School of Earth and Space Exploration
kim.baptista@asu.edu
https://sese.asu.edu/