ECOtarot Readings with the Desert Humanities Initiative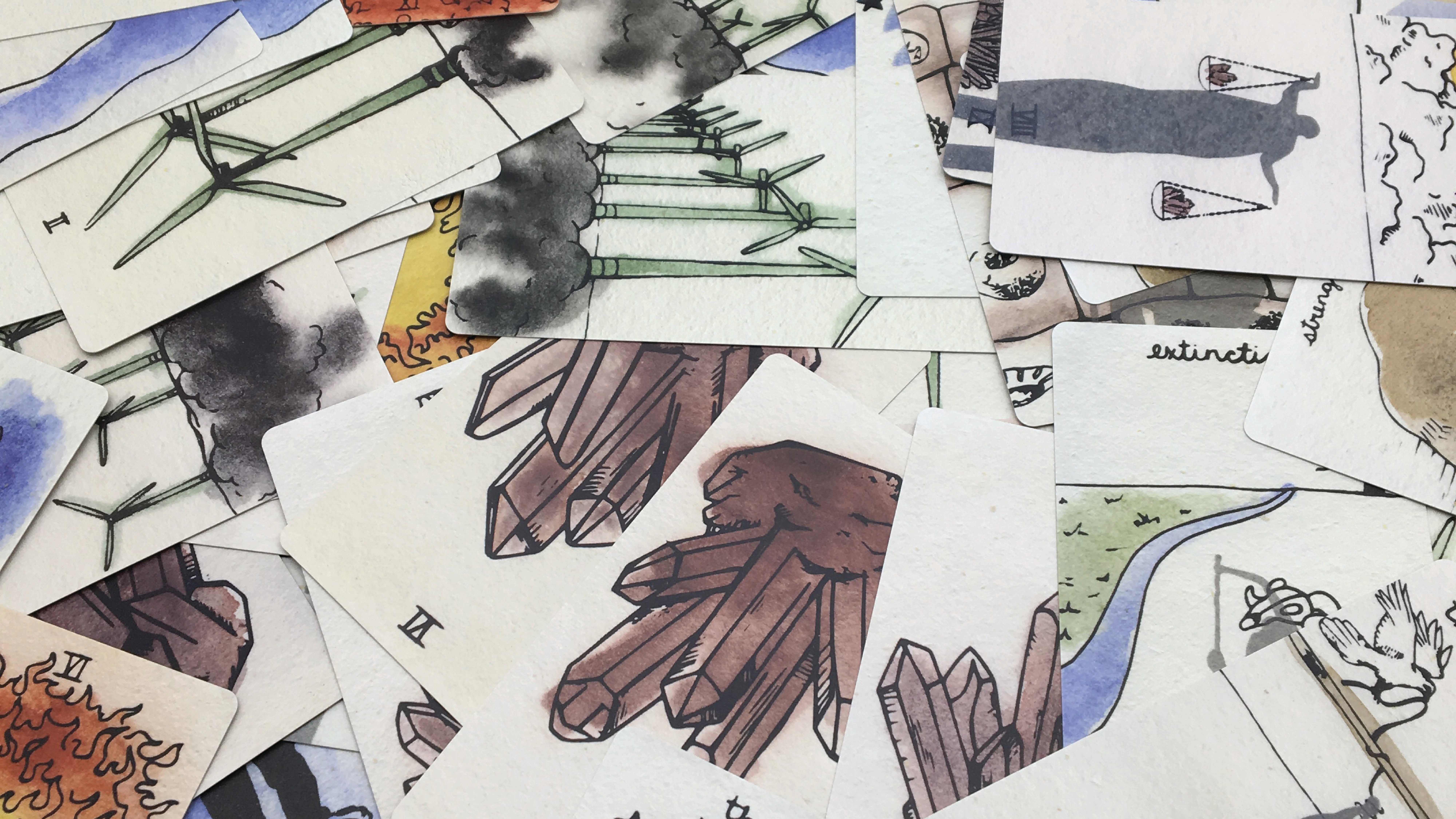 Receive a free climate future reading by ASU artist and professor Adriene Jenik.
ECOtarot card readings catalyze a series of intimate speculative exchanges that tap into the rational and irrational thoughts and feelings of a wide range of people struggling to make sense of how to live in our world.
Overall, the exchanges form a fascinating snapshot of our human culture at this moment.
Join us as ASU artist and professor Adriene Jenik offers free "climate future readings" using the custom deck of ECOtarot cards she crafted.
The cards of the ECOtarot deck update standard archetypes and interpretations from the original "tarocchi" to reflect contemporary actors, values and symbols from our climate drama.
The ECOtarot deck's beauty and power are derived from original artwork printed on handmade, plant-based paper (agave and recycled cotton and linen), and hand-painted with natural pigments.
Jenik has performed her ECOtarot readings in Finland, Chile, Iceland, Canada and throughout the U.S. in public venues and art institutions like the Hammer Museum and Creative Time's Summit X.
This event is hosted by the Desert Humanities initiative at the Institute for Humanities Research.
Lauren Whitby
Institute for Humanities Research
lawhitby@asu.edu
- -
Ross-Blakley Hall 196