The Good Soldier: War, Love and PTSD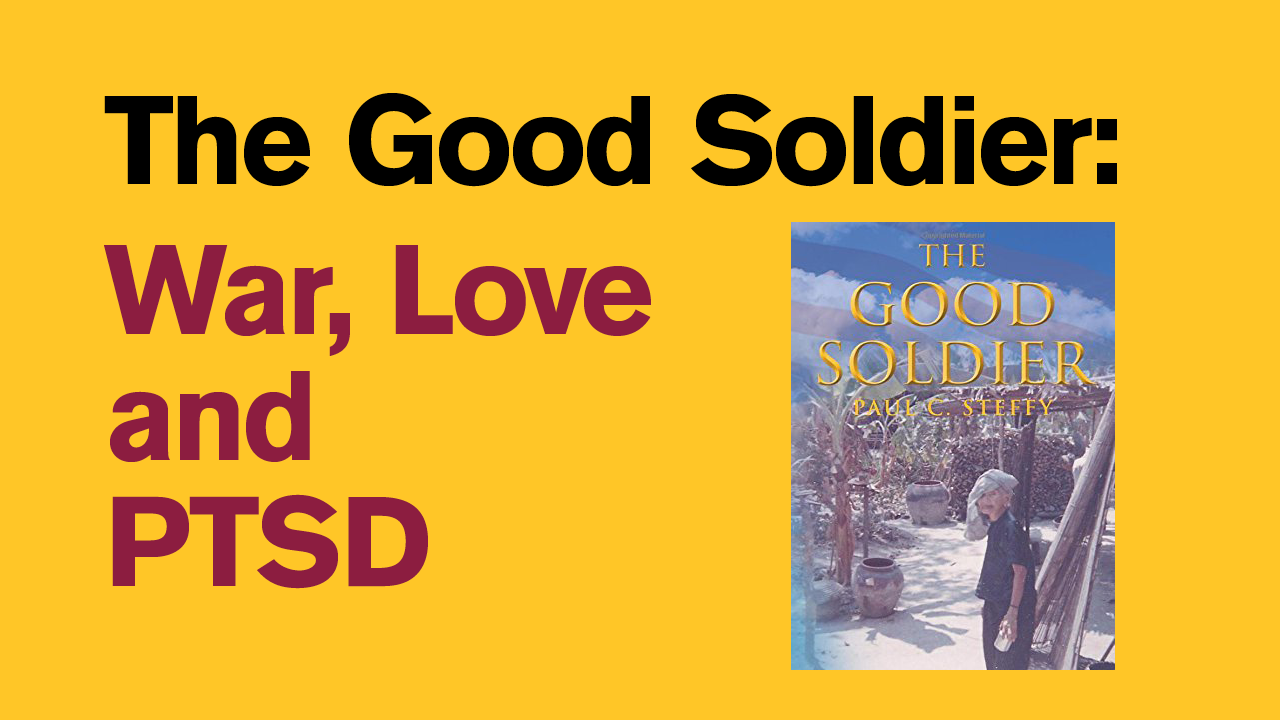 Vietnam veteran and author Paul Steffy presents the final lecture in the spring 2016 installment of the ASU College of Letters and Sciences' Humanities Lecture Series.
Steffy, who retired from two responsible careers, will discuss how writing a book and speaking about his time in Vietnam helps him to live a fuller life.  
"For forty-seven years after I had returned from Vietnam my family had no idea what I¹d done or experienced during my year in the infantry," said Steffy. "By writing this book and talking about my experiences, I am able to live with my PTSD more fully than if I had kept my thoughts and feeling locked inside."  
The Humanities Lecture Series, held on ASU's Downtown Phoenix campus, provides a forum for public discussions that help us understand and appreciate various points of view on political, social and cultural issues. 
Mirna Lattouf
College of Letters and Sciences
602-496-0638
Mirna.Lattouf@asu.edu
https://cls.asu.edu/humanities-lecture-series
-
Cronkite Building [CRONK], Room 128, Downtown Phoenix campus