Hatsubon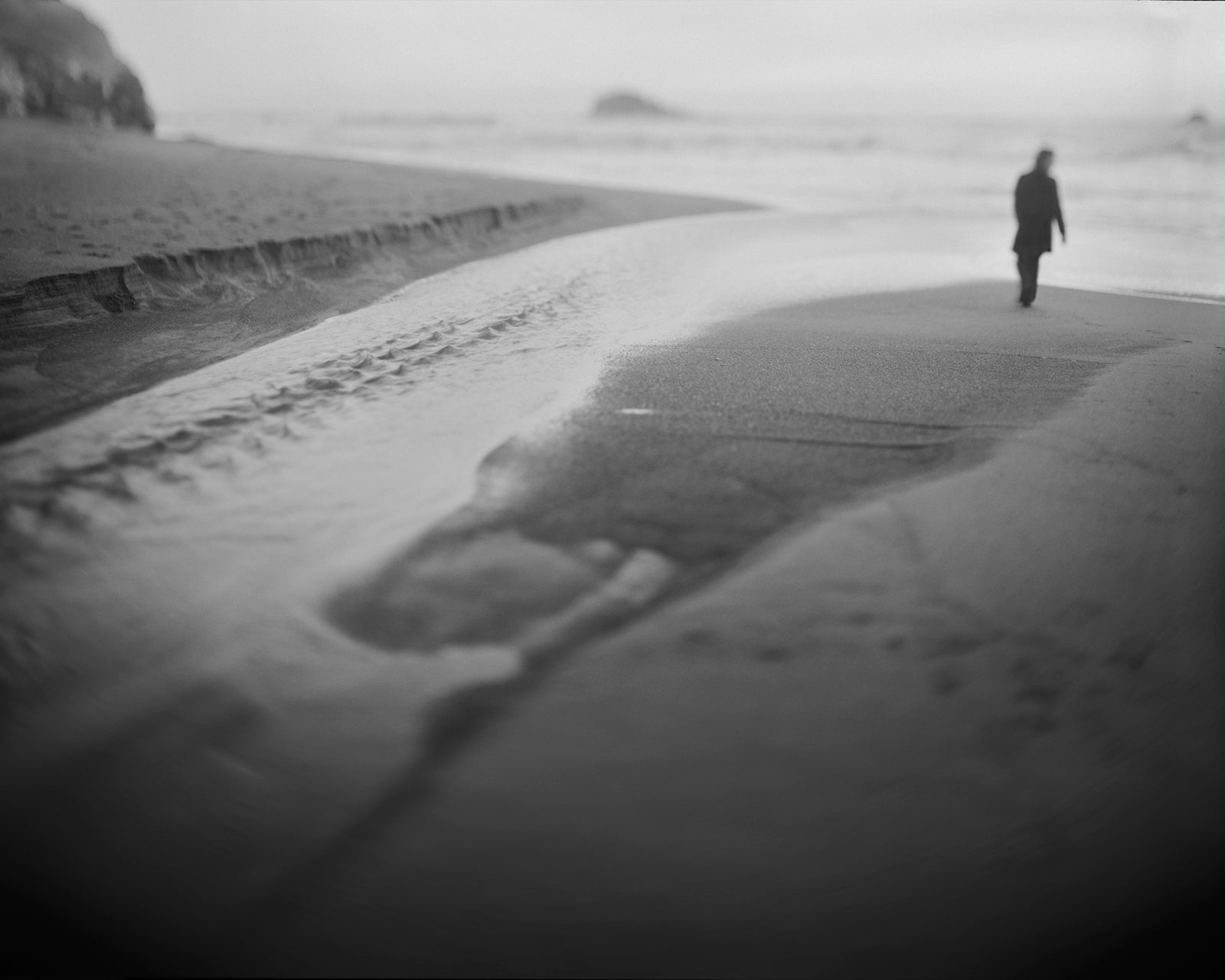 Northlight Gallery hosts "Hatsubon," a multimedia installation by Tomiko Jones Jan. 18–March 16. The memorial exhibition for the artist's father combines framed photographs and photographs printed on silk with video projections, and handmade objects of wood and ceramic.
In the story "Bring me the Oar" Jones tells of an unforgettable conversation with her father that guided her to carve an oar from cherry wood. Jones incorporates the motif of the boat throughout as a metaphor for the journey of transition that death represents. The imagery originates in the Buddhist practice of sending a small vessel to sea as an honoring of ancestors and in the personal relationship of the artist to her father.
Jones adroitly combines varied photographic genres and presentations in the exhibition — moving from abstract imagery to interpretive to documentary to portraiture — along with the objects to support the metaphor and create the sense that the viewer is participating in a ritual experience as she walks through the gallery.
"The work lives in the diaphanous space between life and death, and is a memorial to my father," Jones explains. "The materiality of the works suggests the dualities of the fleeting and the lasting, the ephemeral and the corporeal, and the pendulous state between longing and release."
The space Jones thoughtfully creates for us to contemplate death differs greatly from the experience the media serves up to us on a daily basis. In the 21st century world, death enters our awareness through reports of violence and desperation that threaten to overwhelm our ability to deal with it, often short circuiting the human inclination toward compassion. Instead we numb out. Through "Hatsubon," Jones creates an opportunity to recognize death for what it is, a natural cycle and a part of life. She offers the audience time and space to connect with their own experience of grief that eventually leads to peace and a savoring of the preciousness of life.
Jones will give gallery talks at the opening reception at 6:30 p.m. Friday, Jan. 18 and during Art Detour on March 15 and 16. Join us in the gallery for interactive performances by poet Mary Kay Zeeb and choreographer Susan Bendix on third Friday, Feb. 15 beginning at 6:30 p.m.
Tomiko Jones was selected for a solo exhibition by Northlight Gallery curator Liz Allen as part of the Society for Photographic Education's 2017 Southwest/West Chapter Conference. SPE is the leading forum for fostering understanding of photography in all its forms and related media.
Image credit: "River to Sea," by Tomiko Jones
Liz Allen
480-965-6517
lizallen@asu.edu
http://art.asu.edu/gallery/northlight
- - - - - - - - - - - - - - - - - - - - - - -
Northlight Gallery at Grant Street Studios
Free and open to the public