Heart Beats: Beatwork and Beadwork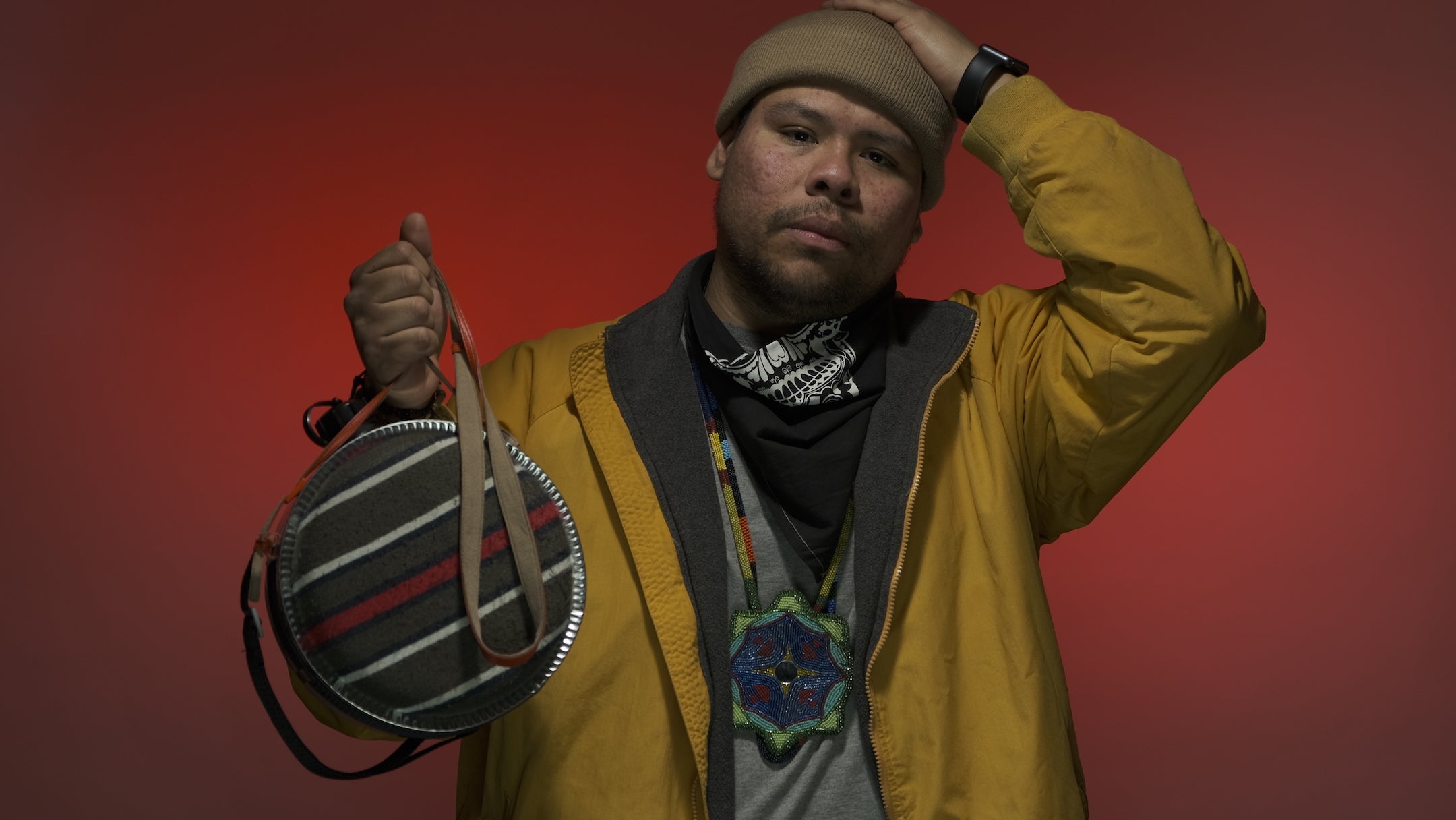 Beatwork and Beadwork Workshop by Sacramento Knoxx
In conjunction with ASU's Indigenous Culture Week, this workshop is an interactive examination of creating patterns and structure of sounds to create music and lyrics. Facilitated by Sacramento Knoxx (Ojibwe/Anishinaabe and Xicano), he will explore how these elements get woven together to create vibrations that communicate with the hearts of people. Participants will examine "their" heart beats in relation to the drum and minobinmaadiziwin.
Collectively, attendees will create music by sampling live sounds, and will share stories of what connects our hearts to each other in our communities. This event is sponsored by the Labriola National American Indian Data Center, RED INK Indigenous Initiative and the ASU English Department.
Please register for this virtual workshop to be held on Zoom.  
Sacramento Knoxx is a hard-working interdisciplinary artist with strong roots in Detroit from the southwest side. He produces a sound of electronic, indigenous, ghettotech, afro-latino, hip hop, soul and rhythm & blues. Knoxx's versatile background with different forms of music allows him to blend traditional and contemporary styles creating dynamic storytelling experiences with live music performances, dancing and video projections that take audiences on a participatory journey and a creative experience. Currently he shares interactive music performances, blending captured moments in life and creative imagery through large projection motion graphics. Building from raw experience and grit, his works send vibrations to help assemble the worlds we want to live in.
Alex Soto
ASU Library
alexander.soto@asu.edu