International Kelmscott Day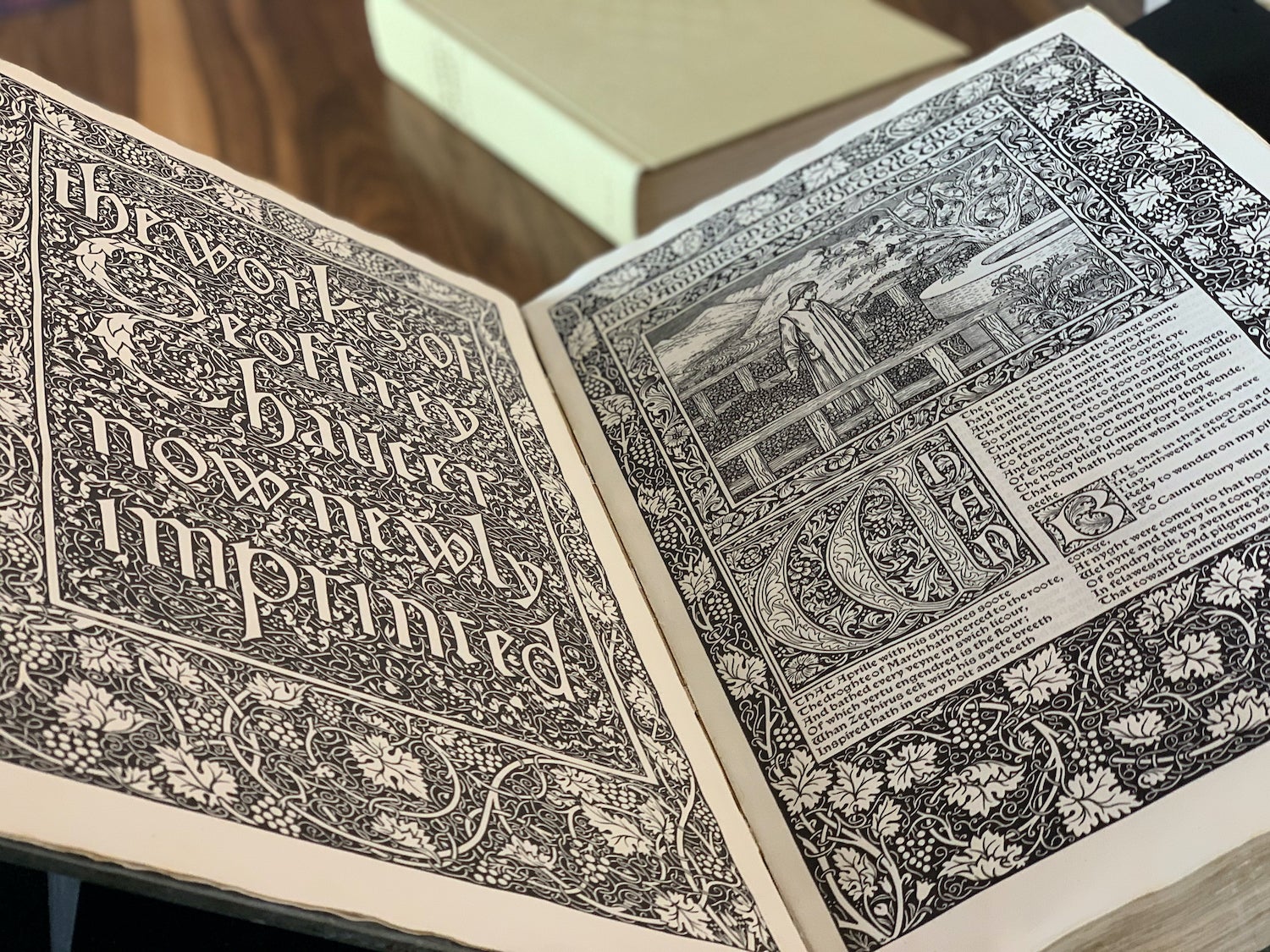 Please join the ASU Library for the international celebration of the 125th anniversary of the Kelmscott Press 1896 publication of "The Works of Geoffrey Chaucer: Now Newly Imprinted," thought to be one of the most beautiful books ever printed. 
In honor of this occasion, ASU's Distinctive Collections is hosting a virtual event on International Kelmscott Day featuring a panel of student and faculty speakers, including Julie Codell, professor of art history, on the friendship between William Morris and longtime collaborator Edward Burne-Jones; ASU alum Jacob Robertson on the influence of Rossetti; and Daniel Mayer, director of Pyracantha Press, on the aesthetic influences of Kelmscott leading to contemporary artists books.
An in-person event will be held in the Wurzburger Reading Room in Hayden Library on Friday, June 25, for in-person exploration of a selection from the library's complete collection of 53 works printed by the Kelmscott Press. In addition, there will be brief presentations on bookmaking, biophilia and illustrations. 
Both events are free and open to the public.
Julie Tanaka
ASU Library
julie.tanaka@asu.edu