Map(ing): 10 Years of Indigenous Prints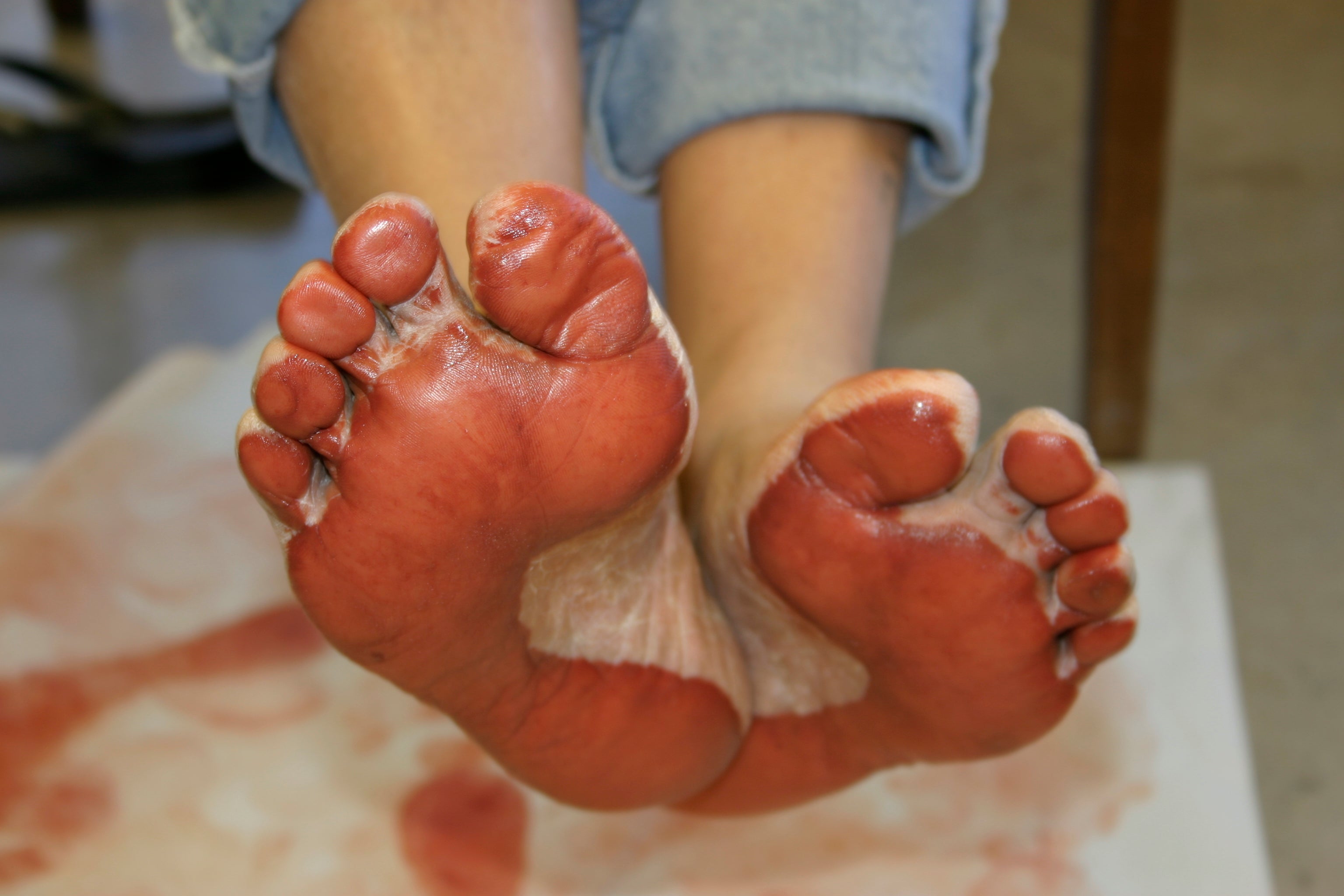 There are so many ways to tell a story. By bringing together printmakers and visual artists of different disciplines, we share and celebrate culture and identity. In this special gallery show curated by Associate Professor Mary Hood, the School of Art at ASU presents a retrospective of Map(ing), a series of printmaking collaborations between Native and Indigenous artists and graduate printmaking students, celebrating the personal and cultural histories of artists.
Between 2009 and 2017, Map(ing) brought together 25 Native and Indigenous artists with graduate students from ASU's School of Art to produce special, limited-edition prints exploring the work's content, meaning, symbolism and themes. The project also featured a public exhibition and moderated public forum that engaged participants and audience with contemporary Native artistic practices, and was sponsored in part by an ArtWorks grant from the National Endowment for the Arts.
Featured artists include Hannah Claus, Dana Claxton, John Feodorov, Nicholas Galanin, Jason Garcia, Thomas Greyeyes, Rowan Harrison, Ahkima Honyumptewa, Tom Jones, Craig Kelly, Randy Kemp, Cannupa Hanska Luger, Brenda Mallory, Dallin Maybee, Wanesia Misquadace, Warren Montoya, Eliza Naranjo Morse, Marilou Schultz, Sarah Sense, Yolanda Hart Stevens, C. Maxx Stevens, Hulleah J. Tsinhnahjinnie and Steven Yazzie.
This event is presented as part of the NEA Big Read: Phoenix, celebrating Indigenous literary arts and culture in the Valley with over 25 talks, workshops, performances, book clubs, art exhibits and other virtual events inspired by The Round House by Louise Erdrich. The NEA Big Read is a program of the National Endowment for the Arts in partnership with Arts Midwest. The NEA Big Read: Phoenix is presented by the Virginia G. Piper Center for Creative Writing at Arizona State University with additional support from Arizona Humanities, Phoenix Public Library and the College of Liberal Arts and Sciences Humanities Division at ASU. Find events, meet our partners and start reading today at http://piper.asu.edu/big-read.
This exhibition is on view during regular gallery hours, Thursday through Saturday, noon to 5 p.m. Gallery occupancy is limited. Face coverings and social distancing required. For additional information contact galleries@asu.edu.
Mikey Foster Estes
Fine Arts
480-965-9310
Mikey.Estes@asu.edu
https://www.asuschoolofart.org/
- - - - - - - - - - - -
Step Gallery