Online Grad Fair - Spring 2022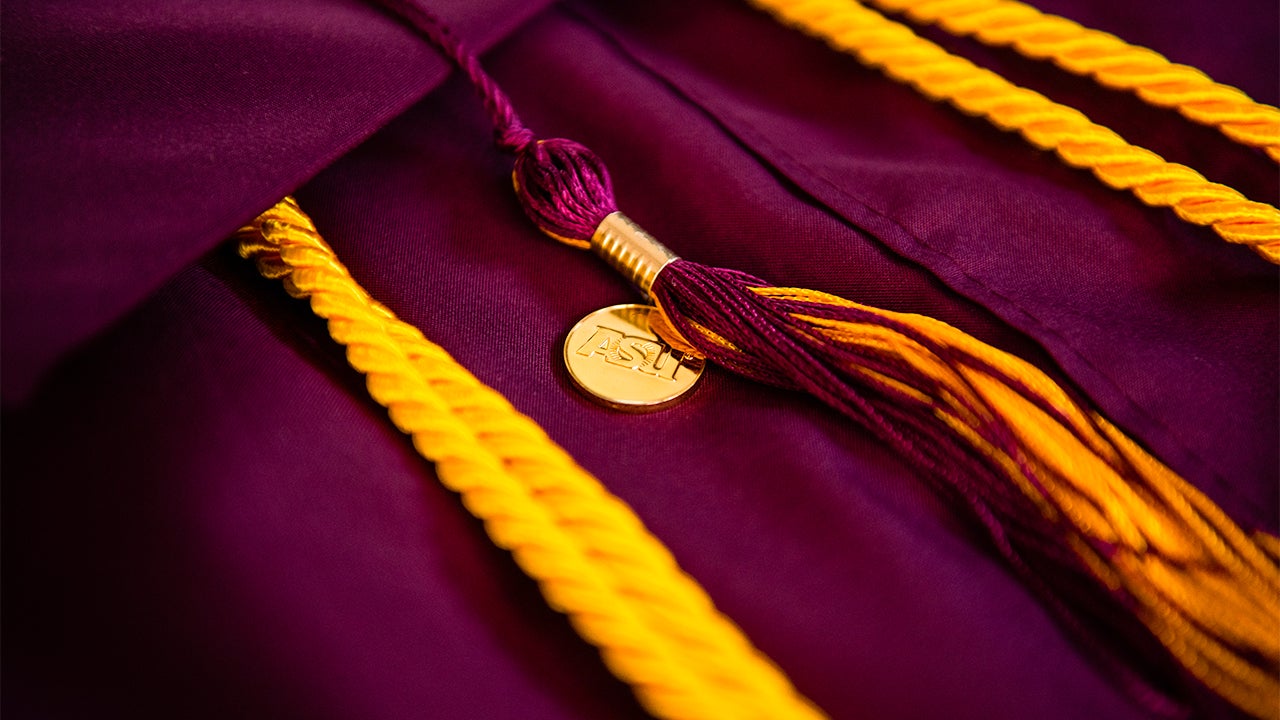 Want to spend less on graduation gear? Here's your chance! Grad Fair is the only time graduation packages, including your cap, gown and tassel, will be discounted.
The Online Grad Fair will run from Friday, Feb. 11 at 8 a.m. MST to Friday, March 4 at 8 p.m. MST.
How to attend
Keep an eye on your email inbox. Graduating students will receive an email on Friday, Feb. 11 with a unique link directing them to the Online Grad Fair. 
If you can't make the Online Grad Fair, you can purchase your regalia online through our official graduation gear vendor, Herff Jones, until April 11 and all four Sun Devil Campus Stores will have graduation products available for purchase until graduation. After the Online Grad Fair, these packages and products will not be discounted.
Need more answers about grad gear or graduation? Check out some of the most frequently asked questions below. 
About graduation gear
What color should my tassel/hood be?
If you're receiving your bachelor's degree, you'll be in maroon and gold. However, ASU has degree color hoods and tassels for graduates receiving their master's degree. Learn more about dressing for graduation.
I still have my gown from my bachelor's degree, can I wear it for my master's degree?
Unfortunately, you cannot wear the same gown for both degrees. The master's level gown has an additional sleeve portion that denotes a higher-level degree has been obtained.
How do I purchase announcements?
Your graduation announcements are purchased directly online through Herff Jones. They will be shipped directly to your home address in approximately two to three weeks after placing your order.
See more graduation FAQs. Email help@southwestgrad.com with additional questions.
About ASU graduation
See FAQs or please visit  https://alumni.asu.edu/engage/students . 
ASU Alumni
480-965-2586
alumni@asu.edu
https://alumni.asu.edu