Opening reception: 'Psyche'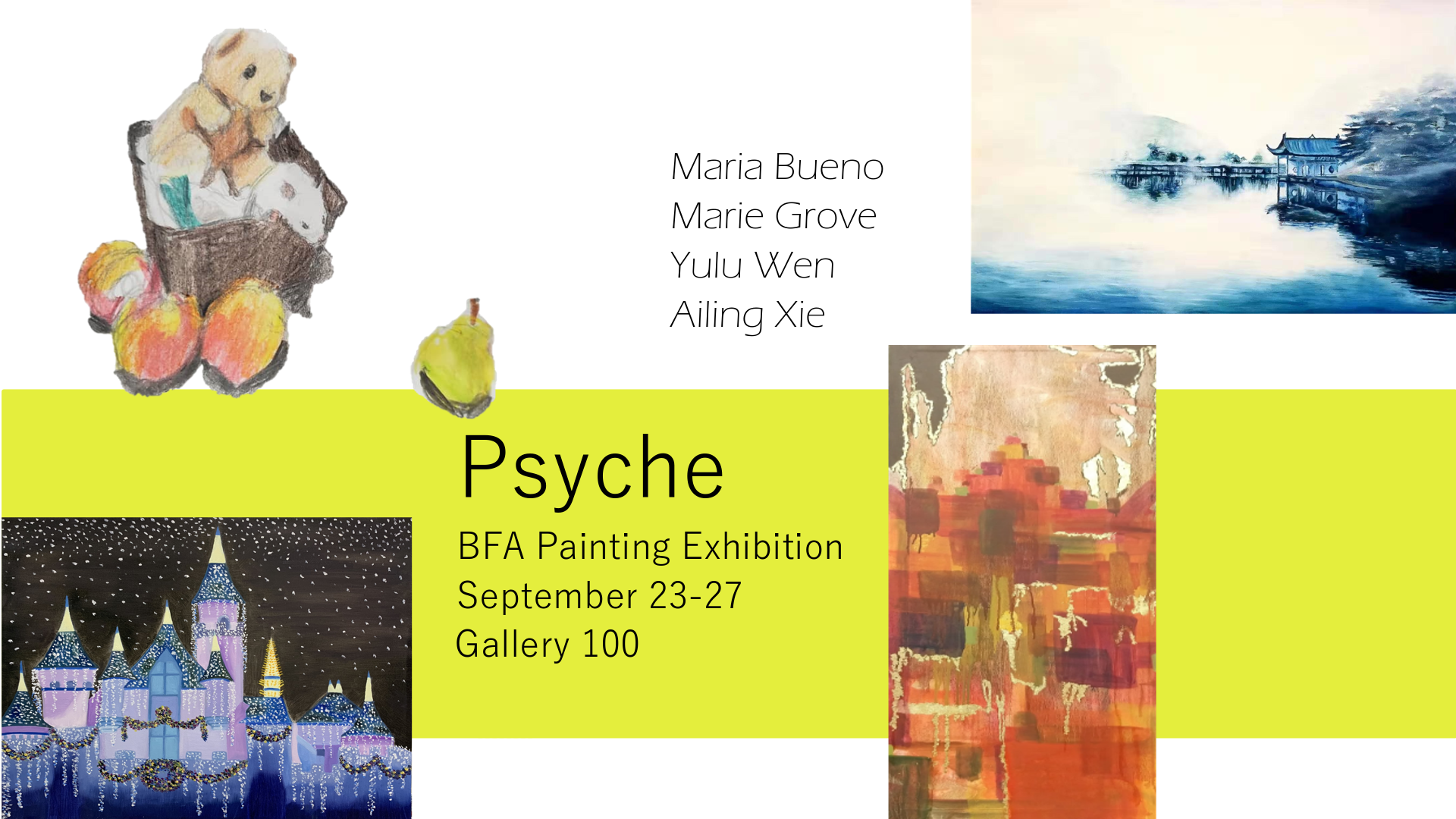 "Psyche," a Bachelor of Fine Arts exhibition in Painting, expands upon the boundaries of painting and explores varying perspectives on landscape, illustration and self-reflection. Artists Maria Bueno, Marie Grove, Yulu Wen and Ailing Xie each display their own points of view in a diverse exhibition that blossoms from divergences within the painting medium itself. This exhibition showcases their evolution in both technical practice and their innermost self, as the understanding of art requires the appreciation of the complexity of the individual person: the psyche.
Find the days and hours of the overall exhibition here.
Mikey Foster Estes
Fine Arts
480-965-9310
Mikey.Estes@asu.edu
http://art.asu.edu/galleries