ASU Pan Devils Steel Band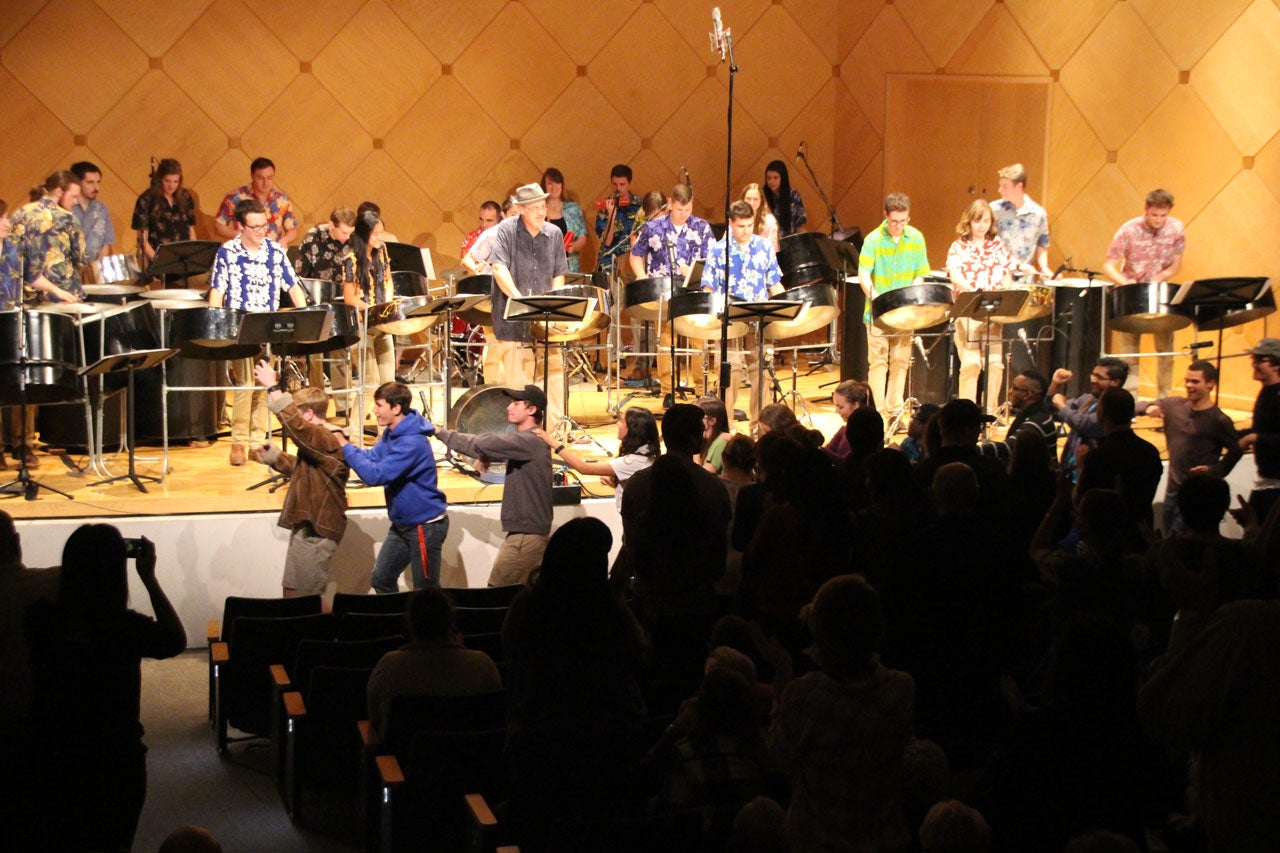 Under the direction of Alex Fragiskatos, the Arizona State University Pan Devils Steel Band is thrilled and privileged to host guest artist and Virgin Island native, Victor Provost, for their spring concert. Famous for its renderings of traditional and contemporary music from Trinidad and beyond, the Pan Devils, along with Provost, perform everything from calypso, soca and reggae, to popular and classical music. This concert is a must see for jazz, pan and music lovers alike.
Provost, a tenor pan player, is an international performing and recording artist who specializes in jazz. Earlier this year, he released his second studio album, "Bright Eyes." Throughout his career, Provost has recorded with jazz greats like Wynton Marsalis, Hugh Masekela and Dave Samuels among others. Provost's recordings and live performances have earned him high praise from critics at the New York Times, Downbeat Magazine and the Washington Post. He dazzles audiences with his unique ability to meld both jazz and Caribbean sensibilities. Provost, a leader in the newest generation of steel pan players, offers a fresh and invigorating sound on an instrument still in its first hundred years of existence.
TUNE Event Hotline
School of Music
480-965-8863
http://music.asu.edu/events
-
Katzin Concert Hall, Tempe campus