San Diego: Sun Devil Happy Hour at Panama 66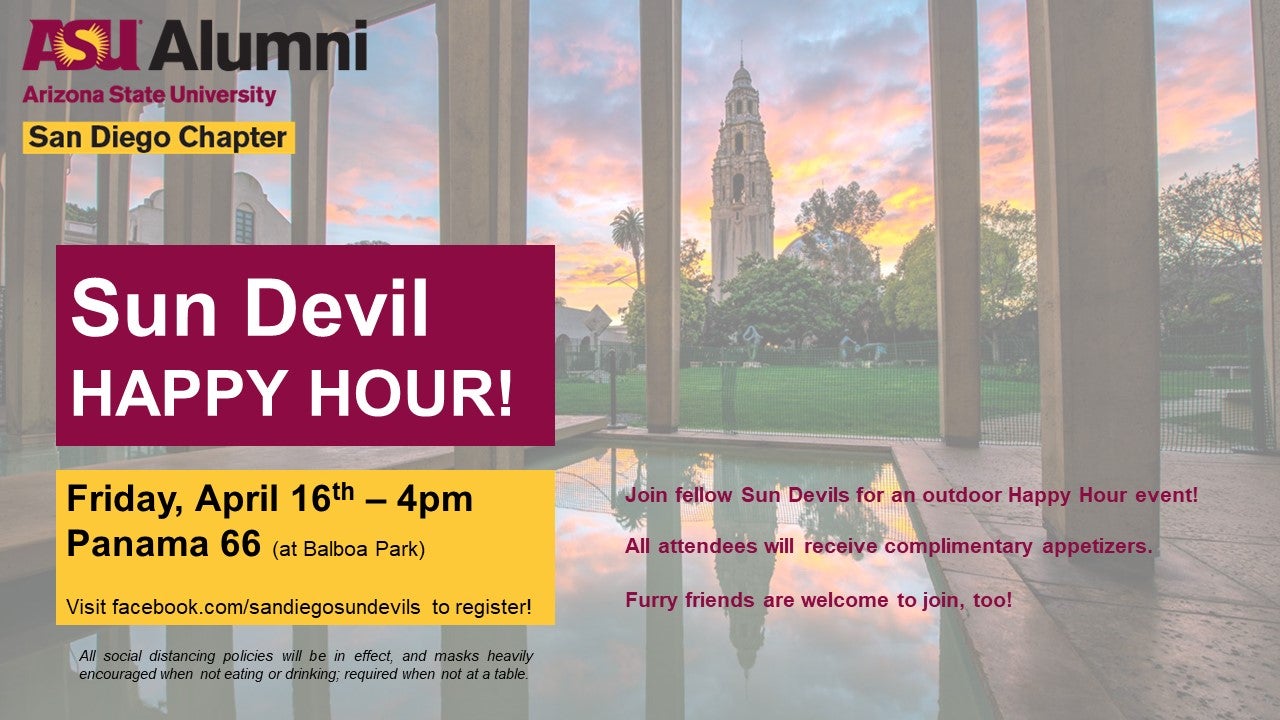 Join us on Friday, April 16 at 4 p.m. as we meet for our first happy hour event of the year at Panama 66 in Balboa Park!
This will be a casual, outdoor event to allow for our Sun Devil community to come together and talk, network and have fun! Furry friends are welcome and encouraged. Registration will come with a complimentary appetizer.
All social distancing policies will be in effect, and masks heavily encouraged when not eating or drinking; required when not at a table.
Jason Heckendorn
jasonheckendorn@gmail.com
-
Panama 66 in Balboa Park