"Seek and Find": Art on Paper Class Exhibition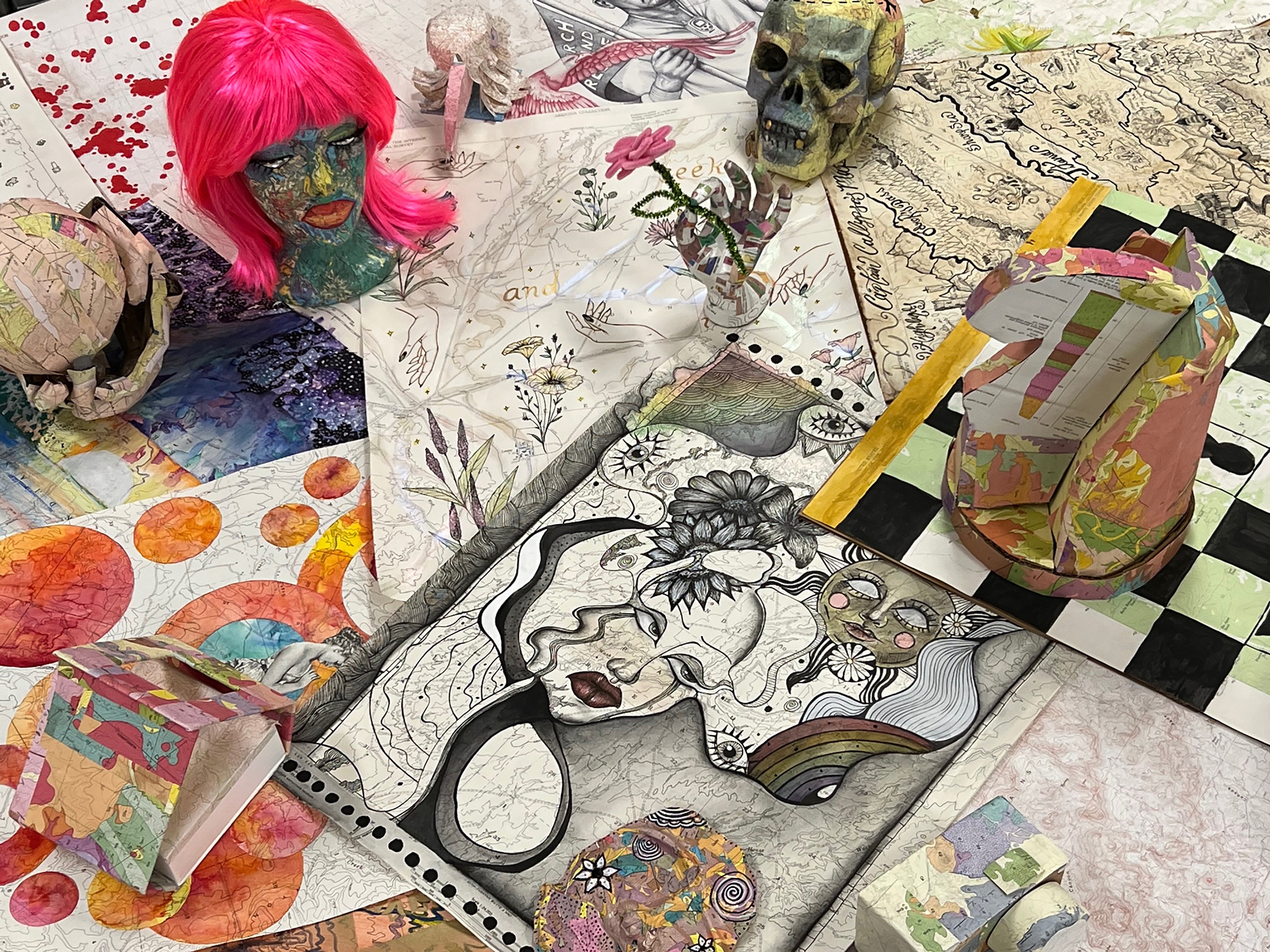 "Seek and Find" is the 2022 theme for this creative cartography exhibition.
For the 9th year, this exciting exhibition is a collaboration between the School of Art and the ASU Library. As part of sustainable art practice and exploration of related disciplines, students in the Art on Paper course brought new meaning to vintage topographical and geological maps originally withdrawn from the library collection. Inspired by the opportunity to work with maps, each artist created a two-dimensional and a three-dimensional original work of art.
The exhibit is open during regular Noble Library hours from Nov. 16 until Nov. 29. Plan your visit at lib.asu.edu/hours. 
To learn more about the exhibit, please visit: libguides.asu.edu/creativecartography.
Karina Wilhelm
ASU Library
karina.wilhelm@asu.edu
https://libguides.asu.edu/creativecartography
- - - - - - - - - - - - - -
Noble Library, second floor