SO MUCH OF THE WORLD STAYS BEAUTIFUL: Jan Vičar and Sally Ball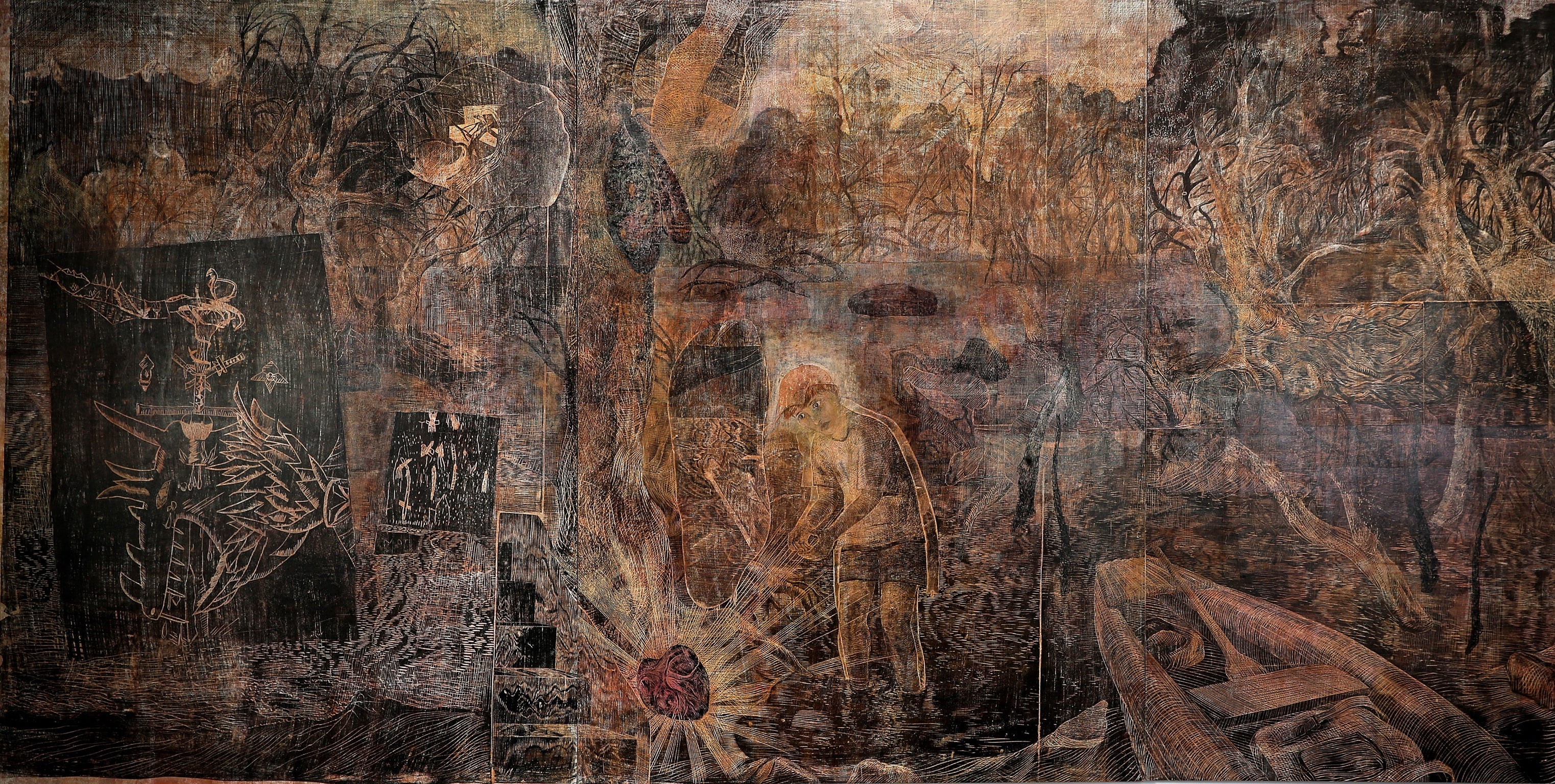 "SO MUCH OF THE WORLD STAYS BEAUTIFUL" celebrates ASU Distinctive Collections' acquisition of HOLD, by the award-winning Czech gravurist Jan Vičar and poet and Professor of English Sally Ball. The book turns an intimate eye on climate anxiety, corporate doublespeak, international migration — held in mind alongside natural beauty that convinces and endures. HOLD, and Vičar's signature floor-to-ceiling works, have been exhibited around the world.
Jan Vičar will be in the gallery on Tuesday and Thursday afternoons from 2–4:30 p.m. to interact with the ASU community and the public.
Gallery Hours: Monday–Friday, 9 a.m.–5 p.m. Closed for lunch from noon–1 p.m.
Closing Reception: Tuesday, Feb. 8 from 5–7 p.m. RSVP via Eventbrite required.
Image: Linogravure by Jan Vičar
Mikey Foster Estes
School of Art
480-965-9310
galleries@asu.edu
https://art.asu.edu/galleries-and-facilities/harry-wood-gallery
- - - - - - - - - - - - - - - - - -
Harry Wood Gallery