Soccer Mommy with Special Guests Caroline Rose and tiLLie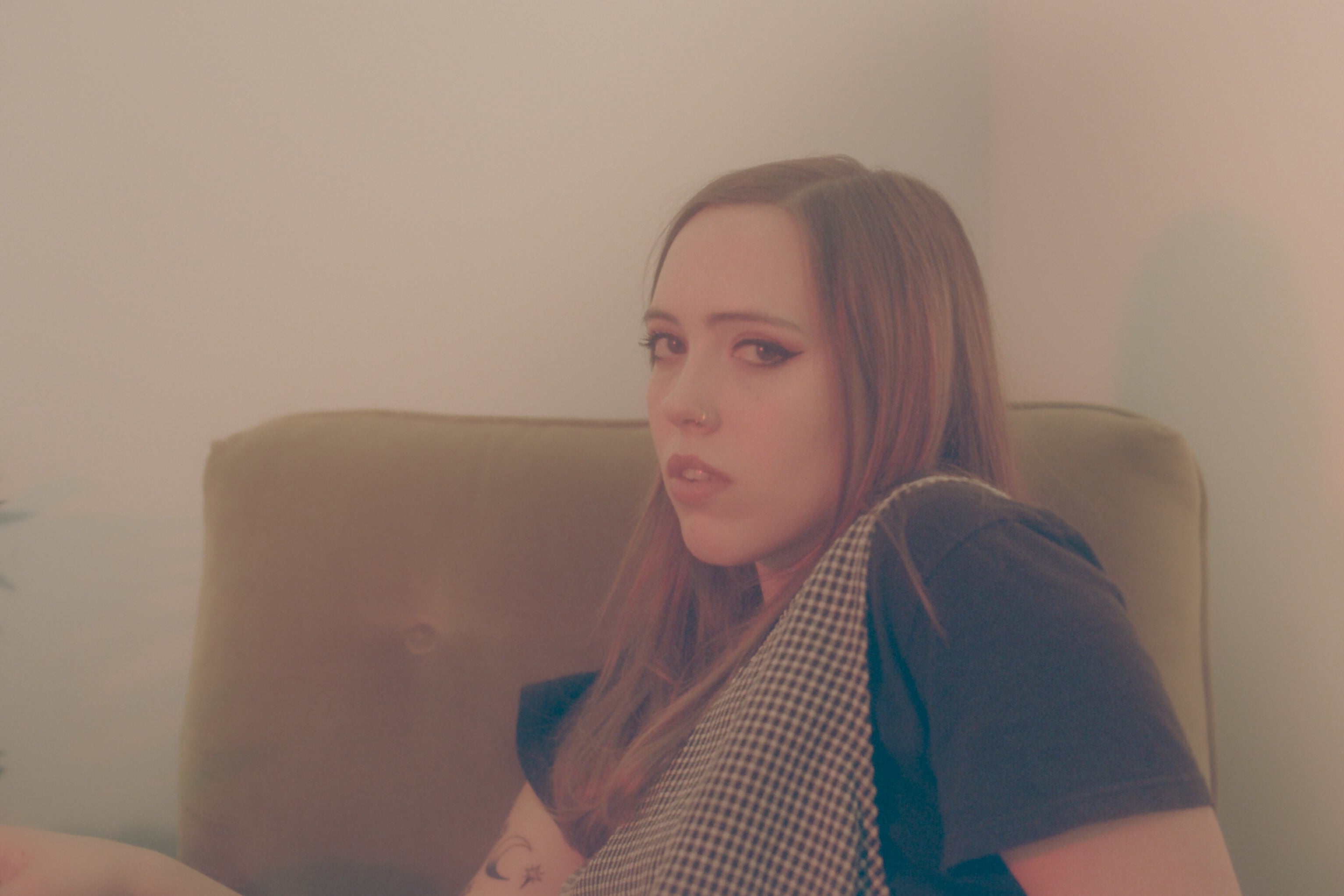 The ASU 365 Community Union presents Soccer Mommy with special guest Caroline Rose as part of the Fall '19 Coca-Cola Sun Deck Concert Series at Sun Devil Stadium. 
Discounted student tickets available via the ASU Mobile App while supplies last! 
All concerts on the Coca-Cola Sun Deck are general admission, standing room only. ASU clear bag policy in effect for events in Sun Devil Stadium. Free parking available in Lot 59 north of the stadium. Tickets for all events are on sale now on Ticketmaster. Access to the Coca-Cola Sun Deck is available through the NE stadium gate as is night of show box office. 
SOCCER MOMMY: 
 "I don't want to be your f---ing dog," sings Soccer Mommy's Sophie Allison on "Your Dog," a highlight from her new album Clean. Over knotty, distorted guitars and churning bass, Allison is equal turns confrontational and vulnerable. "I want a love that lets me breathe/I've been choking on your leash." It's a mission statement, a reclamation of power, a rewriting of all indie rock's rules.
Soccer Mommy is the project of 22-year-old Sophie Allison, a Nashville native. She cut her teeth in her local DIY scene, going to shows and hanging out with other musicians, though she kept her own songwriting secret. "I've played music since I was six," says Allison, "and I always wrote songs just for myself. I did it for fun, posting songs on Tumblr, Bandcamp and Soundcloud. I didn't think anyone would notice."
All that changed the summer before Allison left for college. She bought a Tascam digital recorder and began to experiment with production, pushing the quality and craft of her songs to new heights. A buzz began to grow around her Bandcamp recordings, leading to live shows and eventually a record deal, with 2017's critically acclaimed bedroom-recorded compilation Collection. "I realized that I could do this full-time," says Allison. "It was either quit school now and do it, or stop growing as an artist. It was now or never."
So Allison took the plunge. She quit school, moved back home to Nashville, shifting all her focus to music. She toured with Mitski, Jay Som, Slowdive and others, and was featured in the New York Times article "Rock's Not Dead, It's Ruled By Women." The bedroom project of Sophie Allison is now a full-time band with a new studio-album debut, Clean. Produced by Gabe Wax (War On Drugs, Deerhunter, Beirut) and mixed by Ali Chant (Perfume Genius, PJ Harvey), Clean is Allison's journey out of the bedroom and into the studio.
"I wanted it to be a lot more cohesive than the rest of the stuff that came before," says Allison, on her decision to record in a studio. "I'd never made a full album before, just EPs and random tracks thrown together. I wanted to make something that was a full piece of my life, that addressed similar themes and held together as a whole."
The higher production values play to Allison's strengths, highlighting the maturity and growth of her songwriting. The music gains clarity and power, losing none of the trademark intimacy of her Bandcamp work, something Allison credits to days spent recording in Wax's home studio. "It still felt do-it-yourself," she says. "It didn't feel like making a pop album. It was like being in a nicer bedroom, with better quality stuff. It was a natural progression. I'd always wanted my music to sound this way, I just didn't have the means before."
"Still Clean" is a stunner of an opening track, with the signature warmth of Allison's voice coupled with one of her best hooks. It's mostly Allison alone with her electric guitar, playing chords and singing about an ephemeral, passing love. The song is full of heartache and defiance, equal measures vulnerability and strength, and it's Allison at her best. It's also a bridge of sorts, with synth flourishes rising in a crescendo behind her, ushering the listener into Soccer Mommy's new, high-definition world.
Allison's growth as a lyricist is most evident on "Cool", a sharply observed character study describing an aloof stoner girl, so cool and untouchable, and the agony she inflicts on her boyfriend. "She'll break your heart and steal your joy/like a criminal," sings Allison, full of venom and bitterness. But what starts as a lyrical evisceration of the girl in question transforms into awe, even admiration, on the chorus: "I wanna know her like you/I wanna be that cool." Suddenly the cold-hearted girl becomes the hero, and the song becomes a meditation on identity, on wishing to be someone else for a while.
"Flaw" is the comedown from a song like "Cool." A melancholy ode to lovesick self-loathing, Allison sings, "I choose to blame it all on you/ 'Cause I don't like the truth." There's an ecstasy in being sad, and the chorus of "Flaw" nails that feeling perfectly. "Scorpio Rising" crystalizes these themes of identity, jealousy and the desire to be someone else. What starts as an acoustic ballad, harkening back to the Soccer Mommy bedroom days, quickly transforms into a full-band doomed love song. "'Cause you're made from the stars/That we watched from your car," sings Allison, "And I'm just a victim of changing planets/My Scorpio Rising and my parents."
Clean presents Sophie Allison as a singular artist, wise beyond her years, with an emotional authenticity all her own. "It feels like my first real record," says Allison. "It's my first real statement." It's an emotional album, heavy on themes of growth, isolation and change, but balanced by a lightness of touch, and with hooks to spare. Clean is a true step forward, a mature, powerful album from an artist just coming into her power. 
CAROLINE ROSE:
An obsession with money, an unfaithful lover, a friend's accidental pregnancy, misogyny, loneliness, death… This is just some of the lighthearted subject matter that make up LONER — the darkly comedic second album from songwriter/producer Caroline Rose. Armed with an arsenal of new instruments and equipment, two years of exploration and a wicked sense of humor, Rose delivers a set of serious songs wrapped in a sprightly, angsty pop burrito. Because, as Rose puts it, "Sometimes sad songs just need a cocktail."
LONER captures the cheeky satire, comical musings and often jarring mood swings — sometimes goofy, sometimes emotional — that make up much of Rose's personality. "I call it Schizodrift," she says sipping on a martini with her pinky out. "I want to make music that sounds as manic as I feel." Filled with catchy synth hooks, Ray Manzarek-esque Farfisa, surf guitar, depth of thought and a punk attitude, LONER captures the energy of bands like Le Tigre and The Cramps, and nods to the styles of Blondie and DEVO, the pop hooks of icons like Justin Timberlake, all the while being inspired by the artistry of Kate Bush. "I'd say this album was as much inspired by Justin Timberlake and Britney Spears as it was late 70s punk." How did she get here? According to Rose, the transition was natural.
LONER began about three years ago. "I was 24, lonely, and realizing life might actually be as hard as people said it was. Gandalf had yet to raise his staff and part the seas for me," she says with a straight face. "I felt a bit disillusioned with my music; it didn't sound like my personality. I hadn't dated in years, I was going to lose health care. I felt detached from the modern world." So what did she do about it? "I joined Tinder. I turned 25 and rented my first real apartment and painted it bright colors. I started socializing more and little by little, weeded out all my clothes that weren't red. I embraced my queerdom. I had a girlfriend, we traveled the country, we broke up. I discussed politics, capitalism and Rihanna. For better or worse, I became a member of the modern world. Turns out the modern world is terrifying," she says attempting to pluck an olive out of her glass.
When it came to writing about all of it, what followed marked the beginning of a fully formed Caroline Rose. "I needed to get more personal, more aggressive, more humorous and more sonically diverse than my older material," referring to 2014's slinky indie-folk-rockabilly-tinged album I Will Not Be Afraid. The record was penned over four years ago while Rose was living in a van traveling the country, and received critical acclaim from national press outlets like NPR and Rolling Stone. LONER, however, marks a significant leap forward both sonically and emotionally, unleashing a burgeoning confidence teeming with character. Asked how she'd describe the transition, Rose responds, "It just felt like a bubble inside me that had been growing and was about to pop." In a burst of creative energy, she penned and produced a slew of songs that began circulating among labels and press, resulting in a Tiny Desk Concert for NPR Music.
Over the next year and a half, Rose "got super into production and mixing — I was working 10-hour days creating new sounds, finessing EQ, blending tones, sampling basically everything. Having an apartment [rather than living in a van] gave me the space to have more instruments than just a guitar. I started collecting synths and recording equipment and tracking my material. I signed with a label that gave me a lot of creative control and resources." After sessions and meetings with over a dozen producers, Rose chose to co-produce alongside Paul Butler (Devendra Banhart, Michael Kiwanuka, Hurray For The Riff Raff) at Panoramic Studio in Stinson Beach, California and the studios of Butler and Rose. A multi-instrumentalist and producer herself, Rose brought to the sessions pre-recorded work the two used as a foundation off which to build, having written and arranged strings, played and recorded keys, guitar and bass, sampled layers of found and recorded sounds and programmed synths and drums. "The rest was a lot of experimentation in the studio, trying out different sounds and getting weird," she adds. "Paul added a lot in that way. Neither of us are afraid to try things and throw a bunch of sounds at the wall."
Another thing that drove Rose to pursue production more seriously was the blatant lack of gender diversity in the music industry. "I noticed over the course of all these meetings there was not a single female or nonbinary producer. Then the more I read up on why, the more I realized there actually are a lot of us, we just aren't taken as seriously and either don't receive or don't demand the credit that we deserve." In response, Rose stepped up across the board, having a hand in mixing as well as directing creative control over all aesthetics regarding the album. "I wanted to make sure everything was as me as it could possibly be."
According to Rose, the visuals and aesthetics of LONER are an important vehicle in bringing out her personality, as well as a lot of the more sarcastic elements within the music. "I've gotten really interested in the visuals over the years, from producing videos and creatively crafting the images to how I express myself via what I wear." The video for "Money," for example, written and directed by Rose and Horatio Baltz, depicts Rose playing all of the parts — a sort of maniacal, Coen Brothers-meets-David Lynch two-minute story involving three people (perhaps the same person?) that leaves viewers asking… "What just happened?" Not too different a feeling after listening to LONER, in fact. And this, is precisely how Caroline Rose wants you to feel.
Troy Sterner
ASU Cultural Affairs
troy.sterner@asu.edu
https://www.asu365communityunion.com/
-
Coca-Cola Sun Deck at Sun Devil Stadium
Tickets on sale now!