Spring 2022 Conference: Renewing America's Civic Compact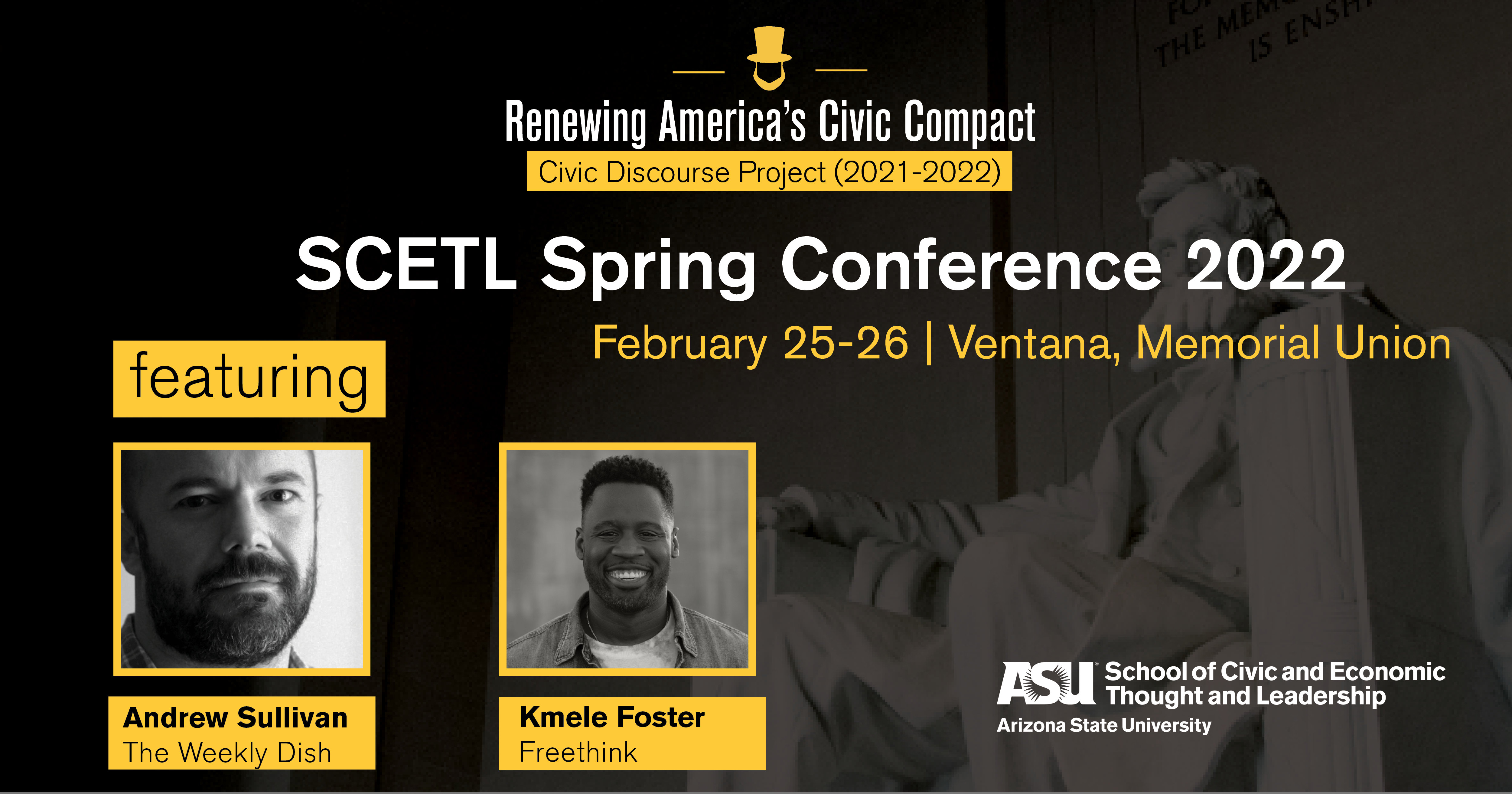 Can Americans find a path on which we can move together with a sense of purpose to rebuild the public and private institutions through which we sustain our civic, communal and professional lives? How can we engage civilly amidst competing perspectives in the face of the many trials we face in politics and governance, at home and abroad?
With these questions in mind and guided by the theme "Renewing America's Civic Compact," the 2022 SCETL Conference offers an assessment of what the challenges are to American civic life and its institutions — including the university — and to discuss how to rebuild the institutions and unity of our civil society.
We look forward to discussing some of the pressing issues faced by Americans today at our annual SCETL Spring Conference. Panelists will cover topics such as the myth of meritocracy, liberalism, civic compact in the digital age, civic friendship and the ways we implement civic education. See our list of speakers here. We are excited for the two keynote speakers this year: Kmele Foster from Freethink and Andrew Sullivan from The Weekly Dish.
Marcia Brookey
Marketing and Communications
Marcia.Brookey@asu.edu