Video Preview: 'Teeter-Totter Wall' by Ronald Rael + Virginia San Fratello with Colectivo Chopeke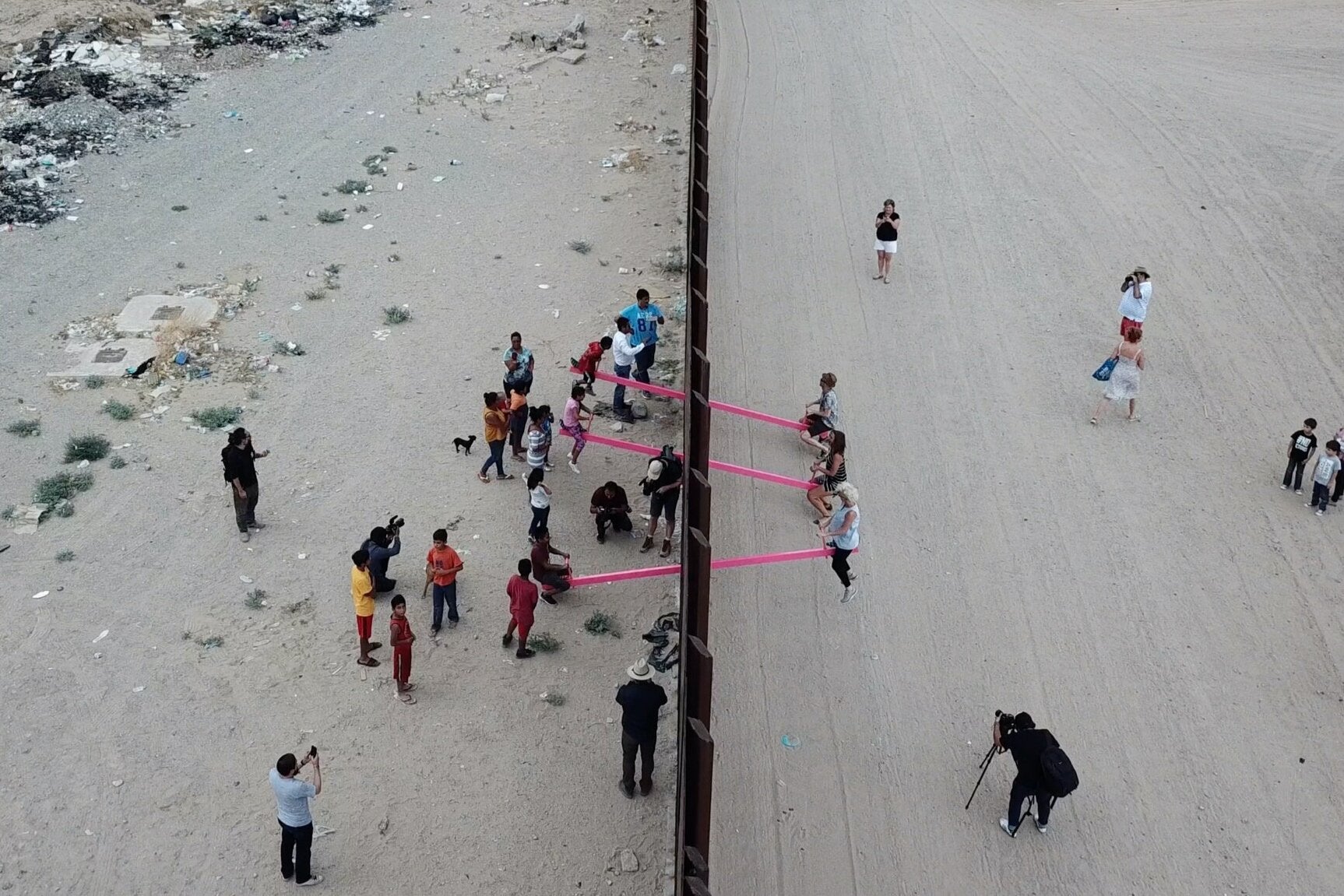 "Teeter-Totter Wall" is a preview video screening for the upcoming exhibition "A Country is not a House: Ronald Rael + Virginia San Fratello," opening May 7, 2022 at ASU Art Museum. Fusing design with activism, architecture studio Rael San Fratello has been questioning the border that separates Mexico from the United States for over a decade. On July 28, 2019, Rael San Fratello placed three bright pink teeter-totters into gaps in the steel border wall dividing El Paso, Texas and Ciudad Juárez, Mexico. Using the border as a support, the seesaws were installed for just under 20 minutes, bridging two communities divided by the politically manipulated boundary. Named the 2020 Beazley Design of the Year by the London Design Museum, "Teeter-Totter Wall" offers a point of connection between families and cultures — an opportunity for play, a reminder of our need for cross-border collaboration and a challenge to systems of separation. Learn more about Rael San Fratello's work at https://www.rael-sanfratello.com. 
Image credit: Still from "Teeter-Totter Wall, 2019, single-channel video with sound, 3:00 min. Courtesy of Rael San Fratello.
ASU Art Museum
480-965-2787
http://asuartmuseum.asu.edu
- - - - - - - - - - - - - - - - - -
ASU Art Museum