What's Tech Got to Do with It? Research by Jonathan Hope and Jacob Greene + Homecoming Writing Awards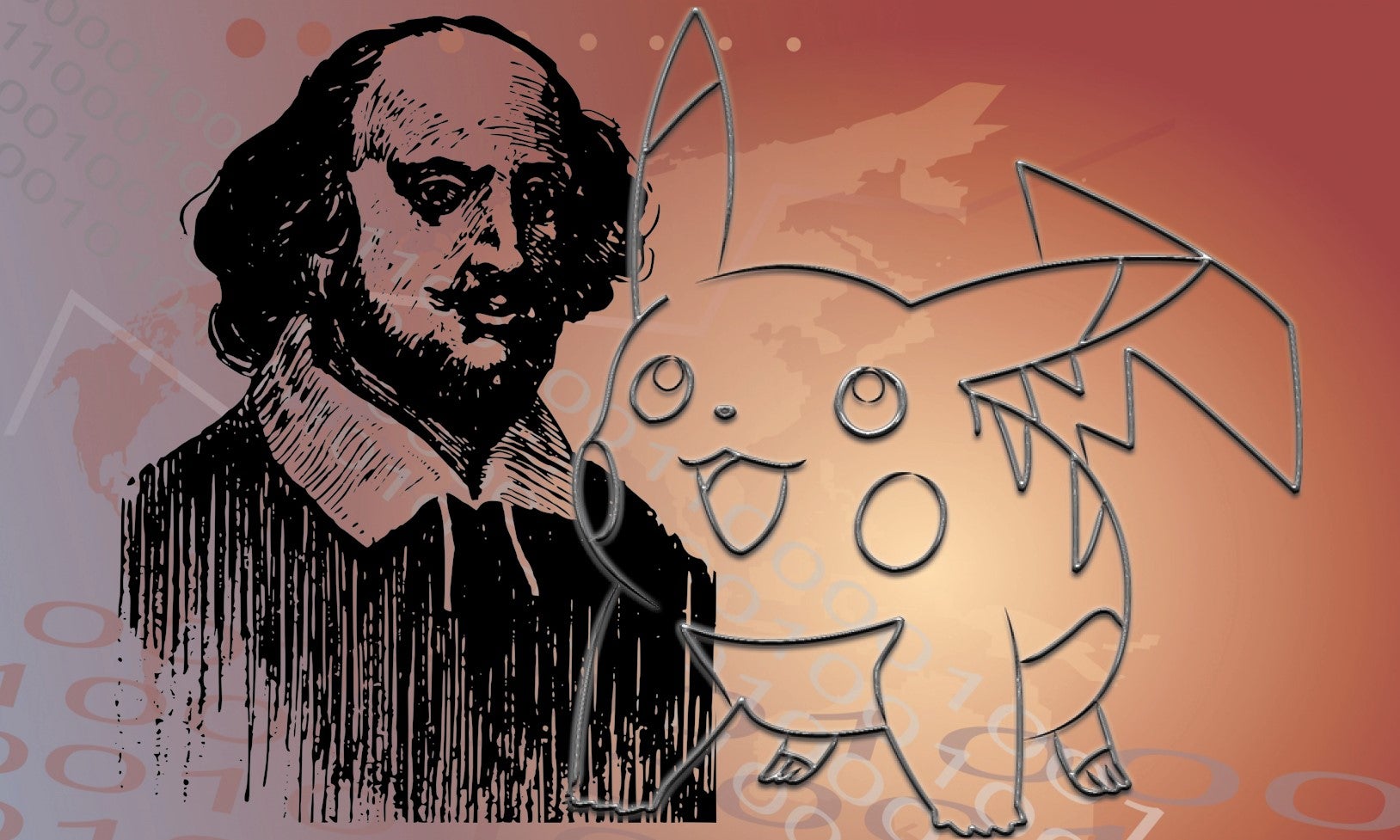 Professors Jonathan Hope (a Shakespearean) and Jacob Greene (a rhetorician) discuss their cutting-edge digital research, spanning topics from searchable text databases to Pokémon Go in this annual lecture event that is part of the Department of English's celebration of ASU Homecoming.
Prior to the faculty presentation, winners of English's Homecoming Writing Awards will be announced and will read from their work. Refreshments served!
About Hope's presentation
Swagger, gossip, eyeball, gloomy, undress, gaping, lonely, rant, fashionable, manager, laughable, majestic, radiance, hurry, generous, frugal, critical, courtship, zany. These, and many more, are words invented by Shakespeare—as long as you believe your kid's 3rd grade teaching materials, educational TV programs, scores of popular websites and even several major academic Shakespeare scholars who really ought to know better? Now technology is setting the record straight, allowing us to search over a billion words from Shakespeare's time, and showing us that people swaggered, were gloomy and had eyeballs to watch each other undressing long before Will. Come and see how it's done!
Jonathan Hope is professor of English in literature at ASU, and has published widely on Shakespeare, including a grammar of Shakespearean English, authorship attribution and theories of language in the Renaissance.
About Greene's presentation
Shortly after the release of the wildly popular location-based mobile game Pokémon Go in the summer of 2016, players began to notice that it was possible to catch digital monsters in sensitive cultural spaces across the world, from the Auschwitz concentration camp in Poland to the 9/11 memorial in New York City. Although the game developers quickly apologized and adjusted the game's GPS-spawning system, this incident raised a number of ethical concerns about location-based mobile technologies. In this short lecture, come learn about some of the societal implications of mobile computing and see how artists, activists and students are beginning to leverage these technologies to re-write cultural perceptions of public and private spaces.
Jacob Greene is assistant professor of English in writing, rhetorics and literacies at ASU. His research explores the rhetorical potential of emerging location-based writing technologies, from mobile augmented reality applications to GPS-guided audio tours.
Kristen LaRue-Sandler
Department of English
480-965-7611
Kristen.LaRue@asu.edu
https://english.asu.edu/news-events/events/homecoming
-
Ross-Blakley Hall room 117