Who Killed Malcolm X? How a Netflix Documentary Led to a Historic Exoneration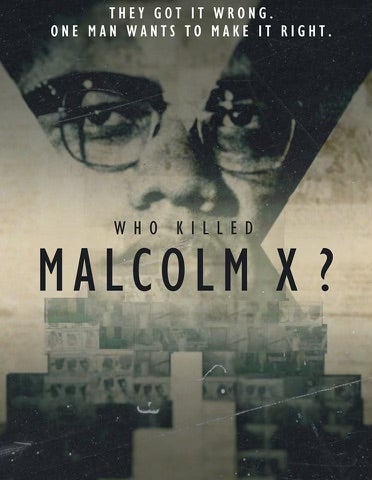 ASU presents this virtual talk by Malcolm X expert Abdur-Rahman Muhammad on Wednesday, March 23, 2022 at 3 p.m. AZ (3 p.m. PDT / 4 p.m. MDT / 5 p.m. CDT / 6 p.m. EDT). All are welcome.
Abdur-Rahman Muhammad, an unpaid, freelance researcher, spent years investigating the question of who actually assassinated Malcolm X — a lonely quest portrayed in the hit 2020 Netflix documentary "Who Killed Malcolm X?" The documentary, which identified the assassin, spurred the Manhattan prosecutor to reopen the case and, in late 2021, to exonerate two men (one of whom is still alive) wrongly convicted and imprisoned for 20 years for the slaying. Arguably the greatest living expert on Malcolm X, Mr. Muhammad will soon be doing another documentary for Netflix and is writing a book about the assassination.
This event is hosted by The Colonial, the Postcolonial, and the Decolonial research cluster sponsored by the Institute for Humanities Research (IHR). ASU's Department of English and African and African American Faculty and Staff Association (AAAFSA) have also contributed to the event.
How to attend
An invitation with information about how to access the event on Zoom will be sent out to all registered participants. ASU faculty, staff and students can join watch parties at the Multicultural Communities of Excellence on each of the four metropolitan ASU campuses. For more information about those events, please contact Kenja Hassan.
Melissa Free
Department of English
mmfree@asu.edu