ASU's Popular Music Industry Career Conference
Event description
Arts and entertainment
Family friendly
Open to the public

"Learn from today - Build tomorrow's Music Industry"
Bringing the Industry into the Classroom

The Popular Music Program at Arizona State University will be bringing together both local and domestic music industry professionals to our state of the art facilities in Downtown Phoenix to engage our student body and the cultural community we are embedded in. This event is focused both on engaging with the industry as it exists today and how we as future leaders can form and shape the industry of tomorrow.
ASU Popular Music Program
The Popular Music Program at ASU is a contemporary, industry focused degree program that prepares students for today's music industry by creating multi-disciplinary creative professionals that are entrepreneurial, collaborative and lifelong learners. Rooted in the vision and charter of ASU and the New American University, we measure ourselves not by whom we exclude, but by whom we include and how they succeed.
Location
ASU's newest downtown building, Fusion on First, is a state of the art facility which brings Music, Fashion and Entrepreneurship and Innovation together under one roof, nestled in the cultural hub of the burgeoning arts scene in Downtown Phoenix.
The Popular Music program and conference are strategically positioned in the heart of the action, right off of Roosevelt Row and among Phoenix's premier venues, restaurants and art hubs.
Conference Schedule

Industry Professionals in Attendance
Erin Barra, Director, Popular Music Program, Executive Director, Beats By Girlz, Writer, Producer
Camden Bench, Multi-Platinum Record Producer
Eddie Blackmon, VP of A&R AWAL
Cahleb Branch, Manager, Founder of MPR Entertainment
Stephen Chilton, Owner and talent buyer for Psyko Steve Presents, a concert promotion company, and The Rebel Lounge
Tuo Clark, SVP of A&R Def Jam
Qiana Conley, Music Supervisor, Cue the Creatives
Jorge Costa, Recording engineer, producer, mixer and educator
Caleb Dailey, Founder of Moon Records
Kyle Dehn, Artist manager for Real Friends and works on the entire 8123 Management roster, Marketing Director for Sad Summer Festival
Patrick Ermlich, General Manager, Gramaphone Media, Artist Coach
Jeff Freundlich, COO Fervor Records
Alex Gilbert, Booking Agent at TKO
Steve Griffen, Emmy-nominated Music Editor
Bonnie Hayes, Songwriter, recording artist, musician and record producer
David Hilker, Founder & CEO, Fervor Records
Keagan, Artist, Fervor Records
Tracy Lea, Director, Venture Development, J. Orin Entrepreneurship + Innovation Institute
Janet Lopez, VP of Music at 20th Century Studios and Searchlight Pictures
Mattlocks, Faculty Associate, ASU Popular Music Program, Industry Professional
Yvette Metoyer, Music Supervisor
Tony Obr, Musician, Sound Designer, Composer, Visual Arits, Teaching Professor at ASU Popular Music Program
C. Samuel Peña, Assistant Director and Clinical Assistant Professor of Popular Music at ASU and founder of AZ Beat Lab
Robbie Pfeffer, Playboy Manbaby, musician and advocate
Mouse Powell, Artist
Michael Prommer, Founder & CEO, Defend Music
Lana Del Rabies, Musician, Producer and Multi-Media Artist
Alma Ramirez, MD specializing in physical rehabilitation
Christine Greene Roe, Music Supervisor
Chip Schutzman, President and founder of Miles High Productions
Terminal 11, Experimental Multi-Media Artist
Kelly Walsh, Vice President of SRO PR
Christi Jay Wells, Associate professor of musicology at Arizona State University's School of Music, Dance and Theatre and affiliate faculty with ASU's Center for the Study of Race and Democracy
Anna Williams, Producer of Audio Performance Programs at Arizona PBS
Raul Yañez, Producer, Pianist, Teaching Professor at ASU Popular Music Program
Panels and Conversations
The Music Industry is an ever evolving and interconnected ecosystem. Conference panels and conversations are focused on engaging the community through education and dialogue, providing opportunities for both learning, conversation and deep listening. 
Masterclasses
Watch the experts at work while they give you a glimpse into their professions and practices. True understanding comes through action and the conference Masterclasses invite you into the process.
Sessions
One-on-one and small group mentoring sessions, studio sessions in the program's state of the art recording suites, and opportunities to have your material heard and critiqued by publishers and A&R give you the chance to create both music and connections.
Performances and Jams
Catch performances throughout the day both in Fusion on First and at the Crescent Ballroom which is a stones throw away featuring students and faculty from the Popular Music Program. Singer-Songwriters, full bands, live film scoring and tech jams.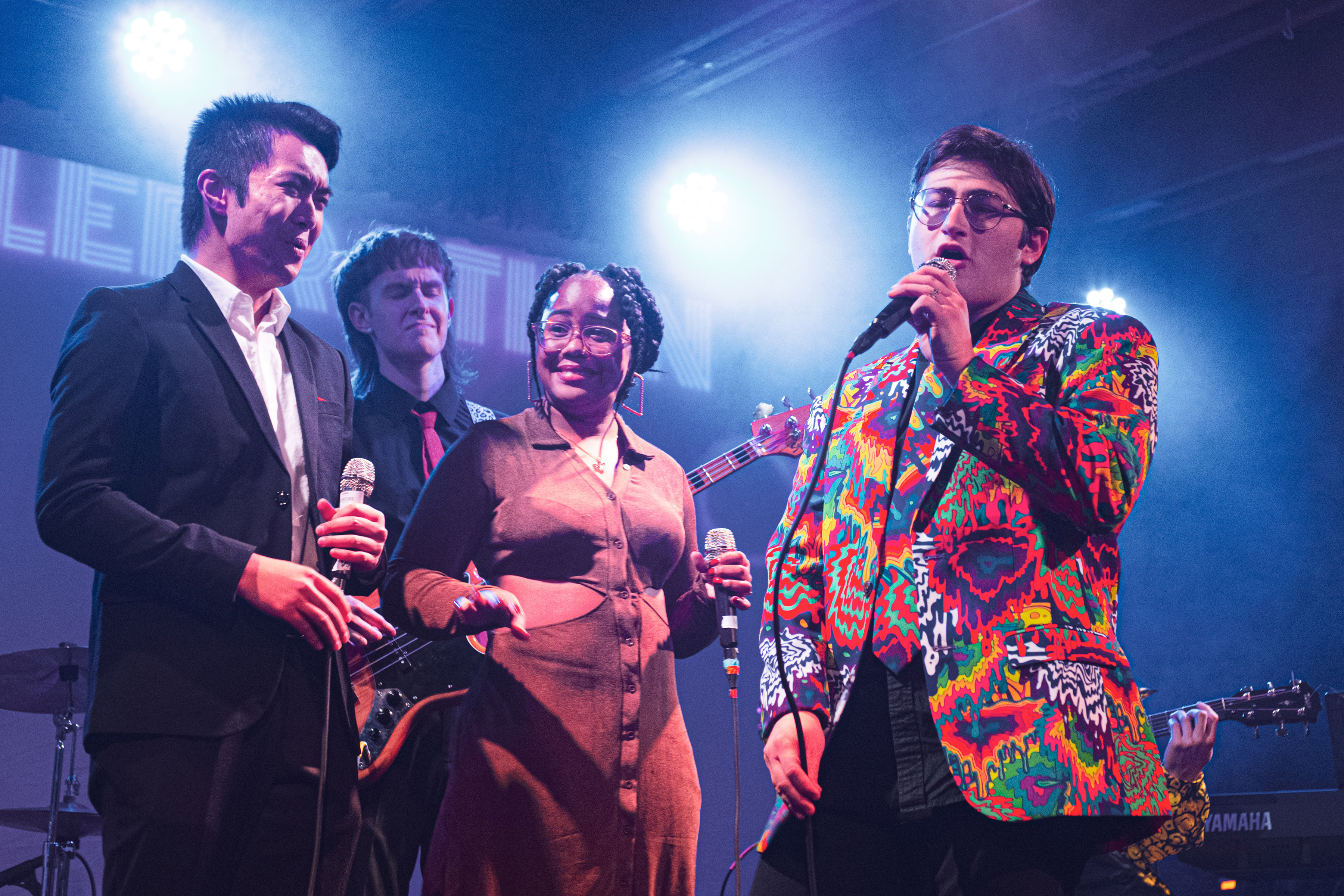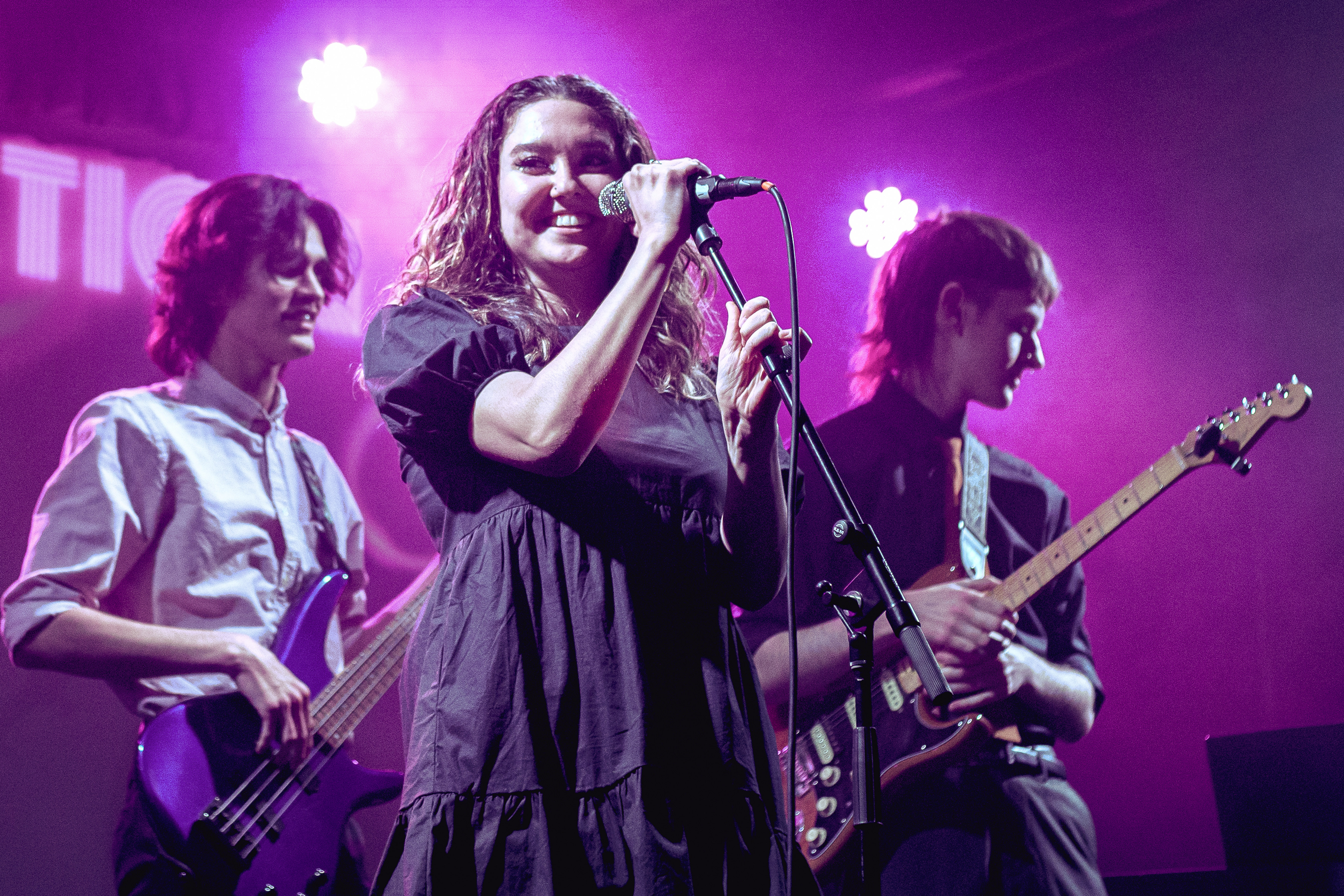 Conference Schedule
The conference schedule is now available.
Audience and Tickets
The conference is open to the public. General Admission is $100.
Free admission to all students and educators.
Networking Lunch
There will be a networking lunch from 12 p.m.–2 p.m. with performances at The Crescent Ballroom (food and drink available for purchase).
Additional information
Event contact
Erin Barra
ebarra@asu.edu
Date
Saturday, March 25, 2023
Time
9:00 am

–

6:00 pm

(MST)
Location
ASU Fusion on First
Cost
$100 general admission. Free admission to all students and educators.