Visual Stories of Place Inspired by Huichol World View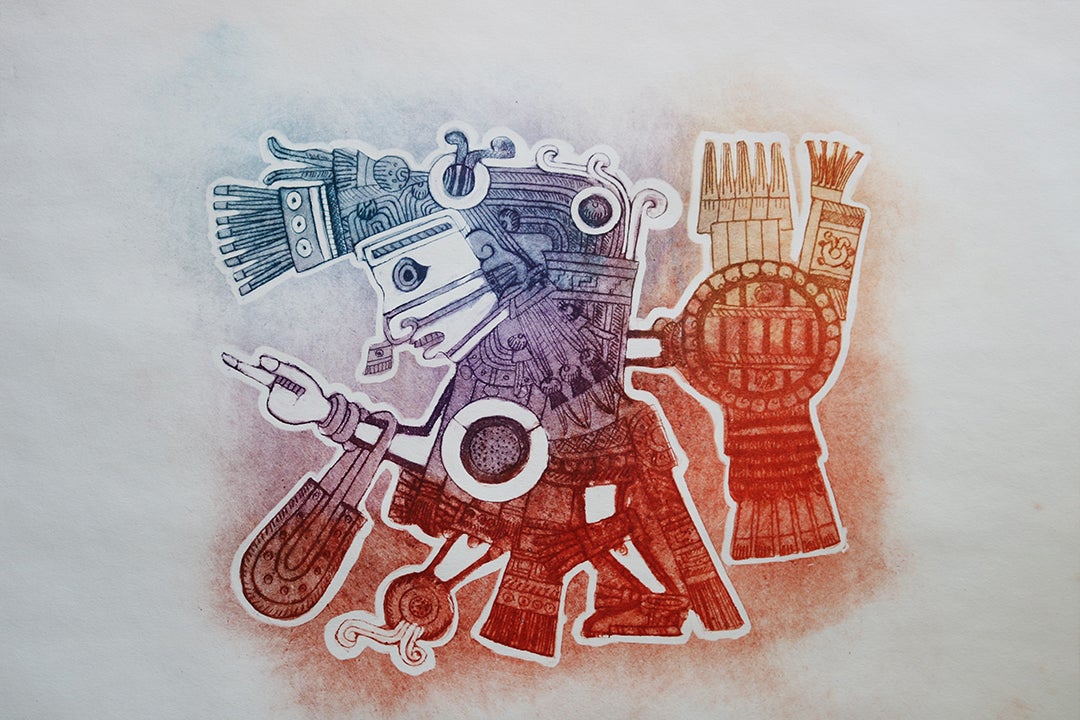 This exhibit at Fletcher Library on the ASU West campus is presented by the Cultural Arts Coalition and the Academies at South Mountain.
The Cultural Arts Coalition (CAC) envisions individuals and communities enriched with creative practices, tools and skillsets to expand critical thinking and cultural awareness, thereby supporting a sense of belonging and respect within a larger community.
Since ancient human history, people have had a need to represent their beliefs, values and emotions in physical, artistic forms taking the shape of symbols, language, objects and performance. These metaphors can be more powerful than language as a means of communication. The CAC believes that everyone can use the arts to reflect, express and discover, recording thought, emotion and experience in temporary or permanent means, personally and in community.
Margaret Rodriguez
ASU Library
margaret.rodriguez@asu.edu
- - - - - - - - - - - - - - - - - - - - - - - - - - - - - - - - - - - - -
Fletcher Library, Second and Third Floors