ASU Book Group: 'Dear Diaspora' by Susan Nguyen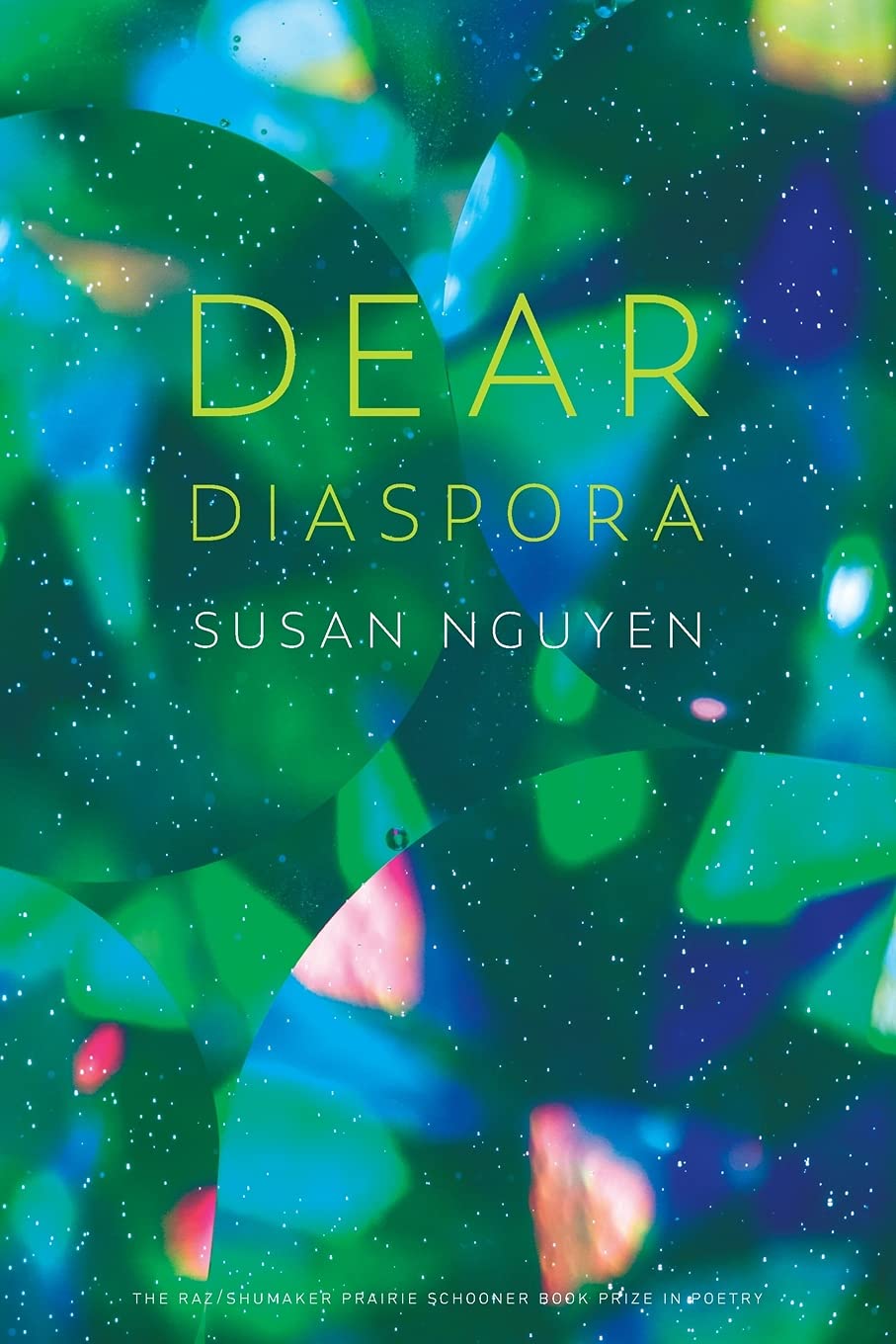 The ASU Book Group's November 2022 reading selection is "Dear Diaspora" by Susan Nguyen. The book group is open to all in the ASU community and meets monthly from noon–1 p.m. with two different options for attendance: either in-person at the Piper Writers House or virtually on Zoom (registration required for online attendance). In-person attendees are invited to join the author for lunch after at the University Club, no-host.
Haven't read the book? Come anyway! Authors are always present.
Synopsis:
Susan Nguyen's debut poetry collection, "Dear Diaspora," won the 2020 Prairie Schooner Book Prize in Poetry and was published by the University of Nebraska Press in Sept. 2021.
Nguyen's poetry is often interested in the body: how geography, history and trauma leave markers, both visible and invisible. She is the recipient of multiple fellowships from the Virginia G. Piper Center for Creative Writing, including one that enabled her to conduct an oral history project centered on the Vietnamese diaspora. She was named one of "three women poets to watch in 2018" by PBS NewsHour.
The book is available on amazon.com or through local bookstores.
Susan Nguyen is the senior editor of ASU's Hayden's Ferry Review literary journal. She is also an ASU alum, having earned a Master of Fine Arts in creative writing in 2018.
About the book group:
The ASU Book Group meetings and selections for 2022-2023 are:
The ASU Book Group is sponsored as a community outreach initiative by the Department of English and organized in partnership with the Virginia G. Piper Center for Creative Writing.
Judith Smith
jps@asu.edu
-
Piper Writers House or Online